Square Enix has finally released Final Fantasy VII for Android
After almost a year since the release of the game on iOS, Square Enix has finally released the Final Fantasy VII Android version.
One of the best games ever, Final Fantasy VII, is now available for download on the Google Play Store for Android smartphones. The iOS version of the game has been available for almost a year, but Android folks didn't get it, until now.
The Role Playing game has managed to sell around 11 million units around the world, so far. It is the first Final Fantasy game to feature 3D visuals and cut scenes. As you can tell by the numbers, the game was a super hit!
If you're a Final Fantasy VII fan, and remember playing it on the original Sony PlayStation, then get ready for some nostalgia. The game has been simply ported to Android from the PC version, and adapted for the touchscreen, but the graphics and gameplay remain the same.
Square Enix notes that the game is going to be buggy on Android. Here are some of the bugs;
Sometimes, the various modes of transport may stop working. To fix this, you'll have to restart the game.
Game won't automatically save when quitting from a battle. You will have to save manually before exiting.
Not really a buzzkill, but it might get annoying to restart the game constantly when it gets stuck. Hopefully, there will be a fix for this in a future update.
Apart from the bugs, the Final Fantasy VII Android version also comes with a set of special features. You can play using the virtual controls and choose between analogue or digital options. There's an option to set the opacity of the controls as well.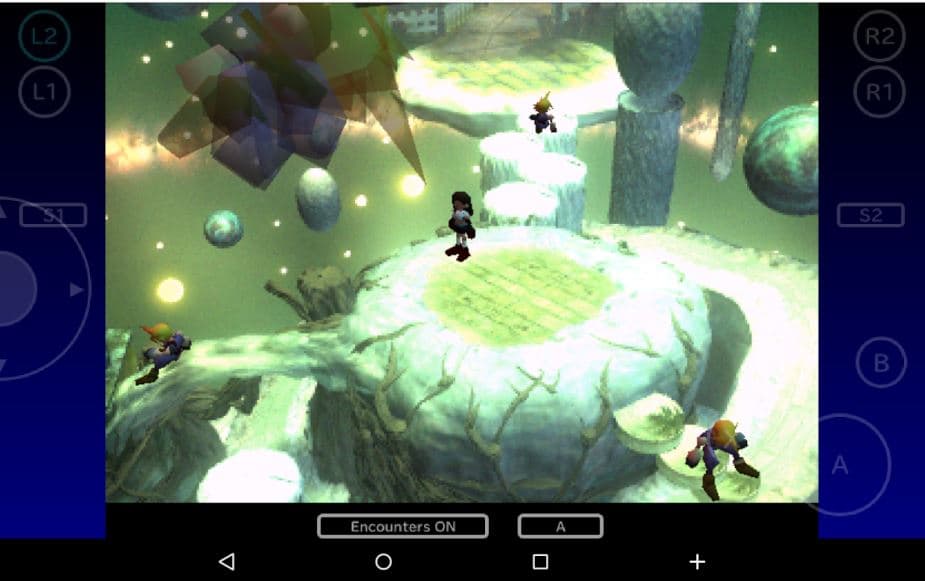 In the Android version of the game, you can turn off enemy encounters on world and area maps. It will not skip the battles, do not worry. There's also a Max Stats command that will make you all powerful in an instant.
Square Enix has included a list of devices that are optimal for the game. The list isn't long, and only a includes a few devices from Sony, Samsung, Google, Motorola and LG. They also need to be running Android 4.3 and higher. You can check out the list here.
The Final Fantasy VII Android version is a big game and requires at least 4GB of free space on your smartphone. Once it's installed, it'll only be 2GB.
Download Final Fantasy VII for Android