The golden rule of giving a gift is to give something the recipient will enjoy. Today, we bring you some ideas for tech gifts; gifts that people would enjoy using. That's what gifting is all about, isn't it?
Who doesn't like tech? We all have family and friends who always have the latest iSomething or who buy tech stuff that makes life a little easier.
All talk on tech gifts is generally directed to laptops, phones and tablets, which you will not find on this list. We bring something a little different for the people in your life.
Without much ado, let's dive into our huge bag of tech goodies and show you what we have.
Tech Gifts: GoPro Hero + (Action Camera)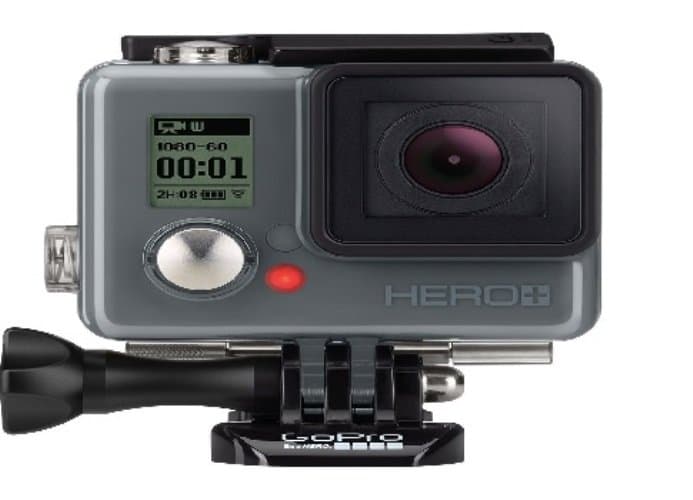 GoPro Hero+ is the new entry level GoPro that offers the best value for an action camera. It is specifically designed for adrenaline junkies. It has built-in WiFi and Bluetooth that were missing from all entry level cameras from Hero. This helps you frame each shoot without having to buy the expensive $400 models. This camera shoots HD videos and 8-megapixels pictures, and they can be shared instantly with the GoPro app for iOS and Android, without having to hook it up to a computer. Operation is easy: single press record and hold for burst. The Hero is also waterproof straight out of the box, making this one of the most amazing tech gifts. The lucky recipient can dive right into the water and play with the sharks.
iRobot Roomba 880 (Robot Vacuum)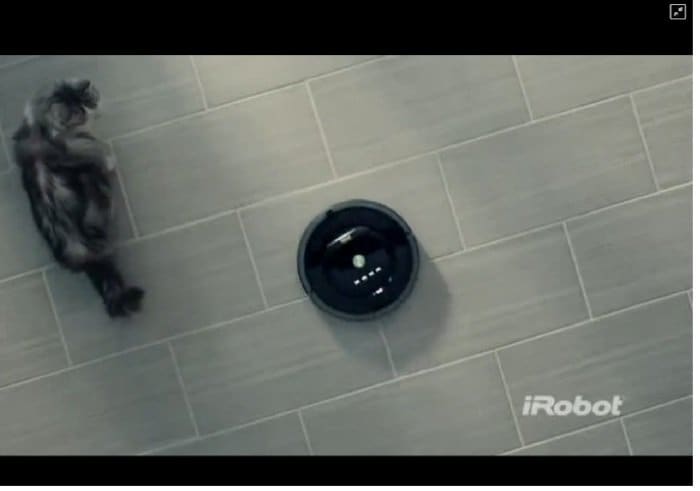 Yes, this is one of the more expensive tech gifts but what can be better than a robot?  Imagine having a robot doing the vacuuming for you. The iRobot Roomba is one of the best robot vacuums on the market today. The new and improved scanners use the latest robotic technology that makes it possible for this robot to navigate around a room vacuuming it to perfection – ensuring it covers every inch. The nozzle is designed to ensure there is no rug or carpet snagging. You can schedule routine cleanings. The robot comes with several vacuuming modes that make adjustments possible depending on the room size, the obstacles around and the flooring. With this gift, you are sure to make someone very happy and excited.
Leapfrog Leap TV (Educational Gaming System)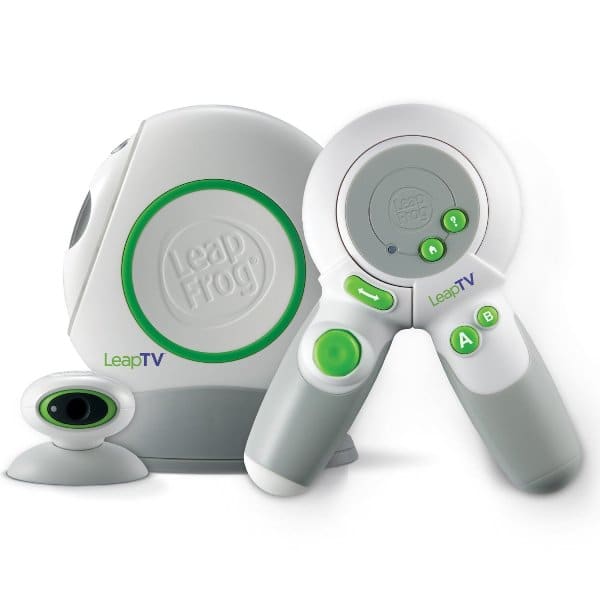 The best investment for a 3-8 year old!  Leapfrog Leap TV fulfills something that other gaming systems don't: it's specifically designed for young children and has an educational focus. The games are easy to navigate through. The graphics are on par with what you'd expect for today's gaming. The coolest feature is that it allows physical play; the kids can actually see themselves in the game and interact with their "virtual selves." The system also comes with a controller that can be turned into a wand to simulate tennis racquets, baseball bats etc. One of the best tech gifts to get a kid excited.
Philips Hue White Starter Kit (Smart Home Product)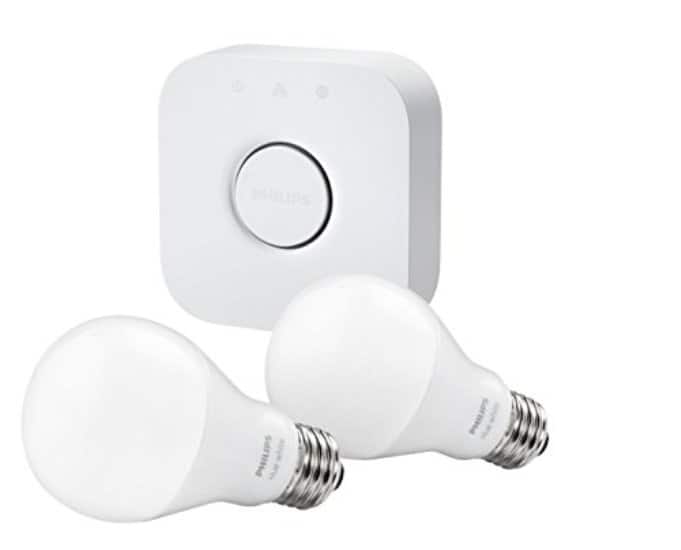 This is for people who are fascinated with smart home products. The Philips Hue White Starter Kit comes with two 800-lumen white Hue bulbs and a bridge that connects the bulbs to a smartphone. Once they're connected, the brightness of the bulbs can be controlled, and timers and alarms set. Geofencing allows the lights to be turned off or on when you enter or leave a room. This has to be the one, if you're looking for tech gifts for your grandparents.
Anova Precision Cooker with Bluetooth and WiFi (Smart Kitchen)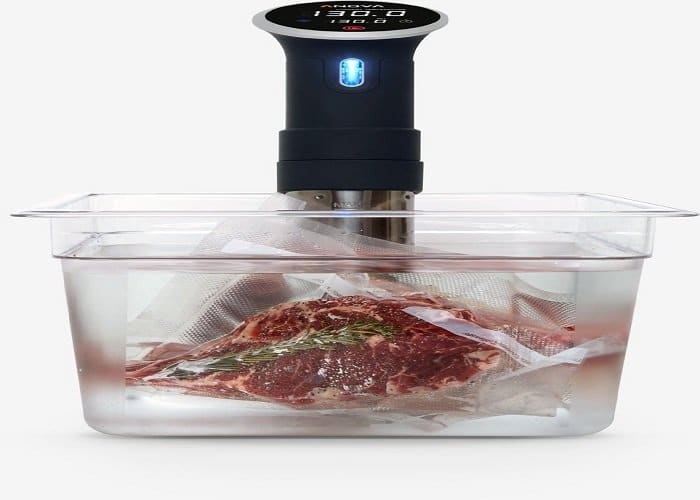 You know someone who likes to sous vide? Even if you don't, Anova Precision Cooker is perfect for people with a passion for cooking.  It can be fun trying out the sous vide method of cooking where food is sealed in airtight plastic bags and placed in a pot of water, with time and temperature set. You just have to attach the Anova Precision Cooker to that pot. It circulates the water in the pot to ensure a consistent temperature. With its Bluetooth and WiFi connectivity, you can cook from anywhere and receive notifications on your smartphone. No smoke, No smell, No cleaning up. Just dump the water and you're done. How much better can tech gifts get?
Think Tank Photo Urban Approachª 15 (Camera Bag)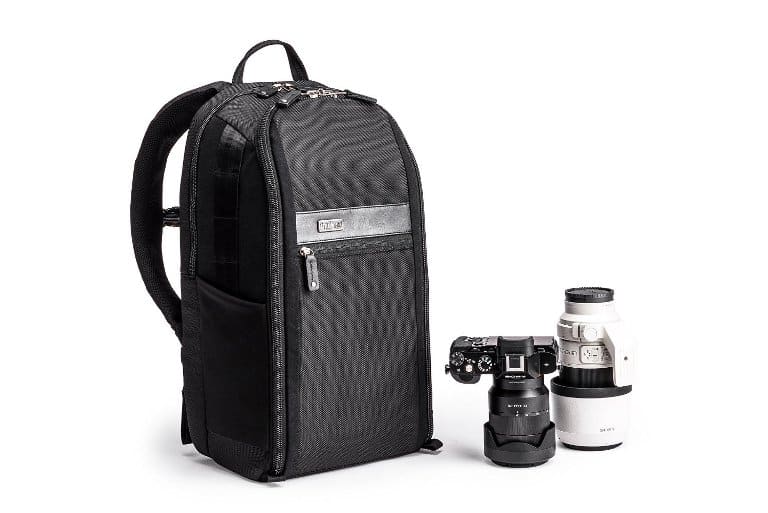 A gift that can make anyone with a love for photography, happy! User reviews state that they could fit in four cameras and nine lenses, along with a tripod and a bottle of water. This bag has a laptop compartment for a 15" MacBook. The zipper compartments inside can hold everything from extra memory cards, headphones, batteries, passports and a whole lot more. It's sturdy and built tough for lengthy periods of outdoor travel. It doesn't look bulky and can easily be a carry-on baggage in a flight. Great bag for mirrorless camera systems!
CamKix Kit (Budget iPhone Camera Lens)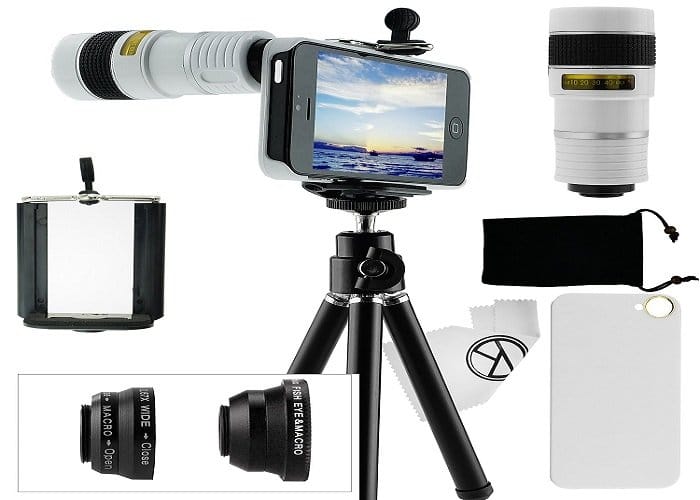 A 4-in-1 lens kit that includes a brushed-aluminum fisheye, a macro lens, a wide-angle lens and a plastic 8x telephoto lens. It doesn't end there. For this cheap price, you also get a hard mounting case, a threaded lens mount, a threaded tripod mounting clip, a mini tripod and two cleaning cloths.  You get this exhausting list of goodies in a nice-looking felt bag. Redefines the phrase "value for money!"
Amazon Fire Kids Edition (Kids Tablet)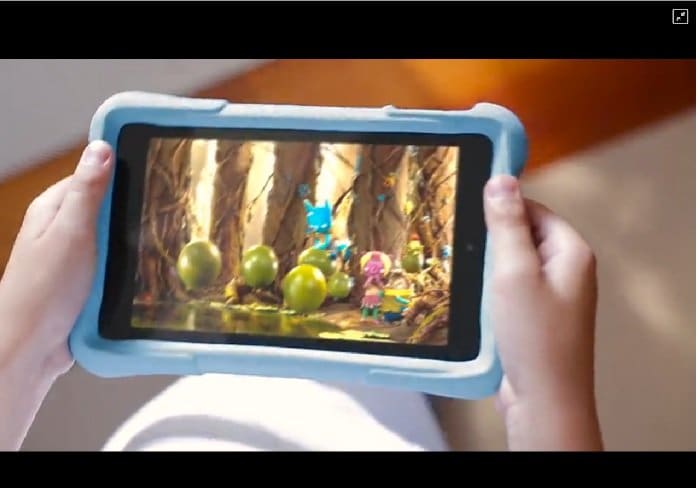 This has the best Amazon Prime attributes that come with the regular Fire, but is designed specifically for kids. There is a one year free subscription to Amazon FreeTime Unlimited: with over 10,000 kid-friendly movies, TV shows, books, educational apps and games. The rugged case is light-weight and strong. Kids are bound to drop things, and if the slate breaks, you have a 2-year no-questions-asked warrantee for replacement.
Rokit Boost Chill (Kids Headphones)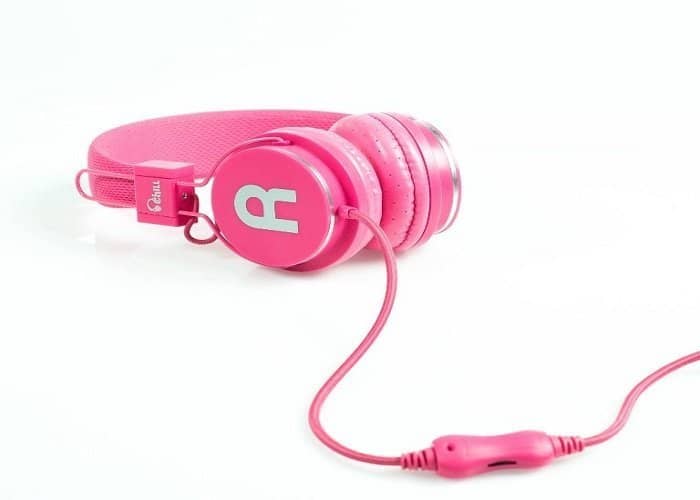 The Rokit Boost Chill headphones are a beautiful gift for kids, as they do their job while protecting those sensitive eardrums. The volume for these headphones is limited to 85 decibels. They are lightweight and adjustable, making them very comfortable to wear. They can be folded easily for storing. You get them in colors kids love: pink and red. Of course, there's black too.
Axis Aerius (Miniature Drone)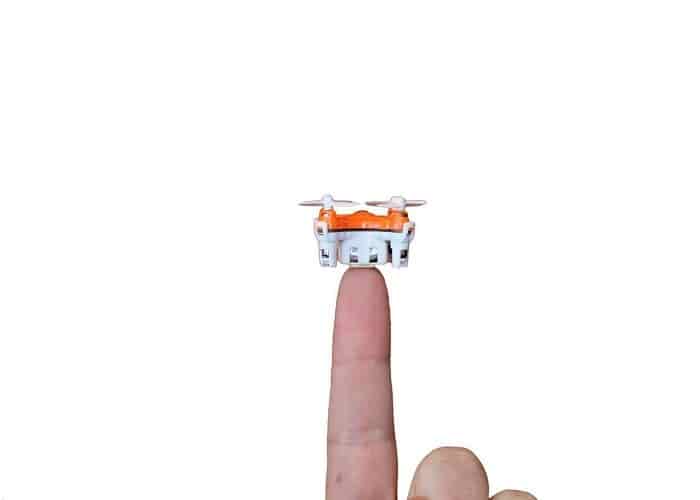 One of the more unique tech gifts, according to Axis, Aerius is the world's smallest quadcopter. This is a cute little drone that can afford hours or fun. It can fly for about 5 minutes with a full charge. I know what you're thinking. Five minutes sounds like a very short time, but this is the standard for small drones like Aerius. Since it's small, it's easy to carry around.
Blade BLH7600 Nano QX RTF with SAFE (Quadcopter)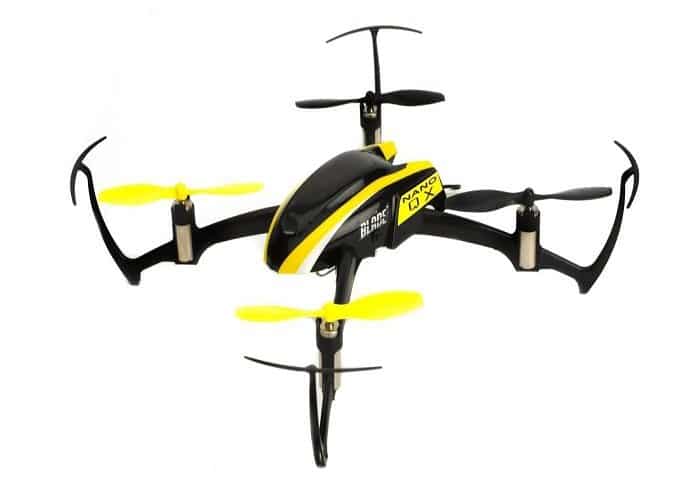 Whether you're immersed in RC flying or just introducing yourself to the RC experience, gift yourself the Blade Nano QX. This may be tiny and weighs no more than half an ounce, but it's an intriguing Quadcopter with a very reasonable price tag. It does not have any training wheels, essentially giving the feel of a collective pitch helicopter. If you let go of the controller, it will automatically go into hover mode, avoiding collisions. Once you've gained expertise, you can turn the automatic mode off. This tiny bird which works amazingly well indoors can hold its own even in a brisk breeze. You can practice all the stunts you want without worrying about damaging your brand new quadcopter, as it's crash friendly.
iHome iBT29BC Alarm Clock (alarm clock, radio, charger, speaker-phone)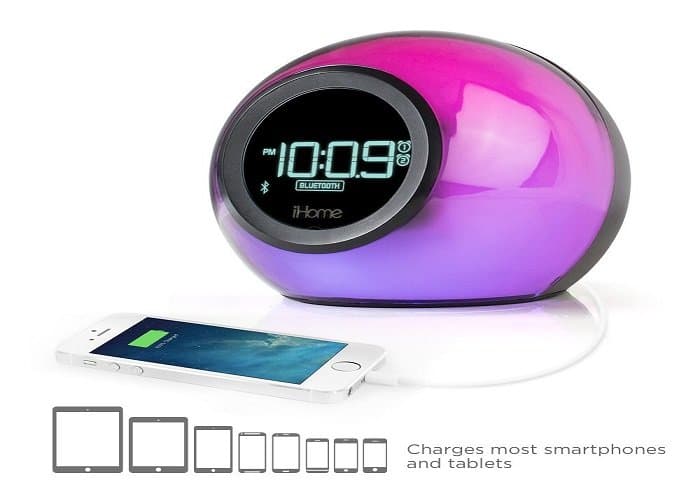 Alarm clocks don't make great tech gifts and we know that. But iHome iBT29BC Bluetooth Color Changing Alarm Clock is almost like a personal assistant in disguise.  It has a beautiful translucent exterior that changes colors from red to yellow to green to blue to purple. This feature can be turned off for those who can't sleep with light, and the light can be programmed to come on with the alarm. It has dual alarms, 6 FM radio presets, a USB port to charge your phone and it also functions as a speakerphone. You surely agree that simple product is right at the top where tech gifts are concerned.
iHome iBT12SC Rechargeable Flask-Shaped Speaker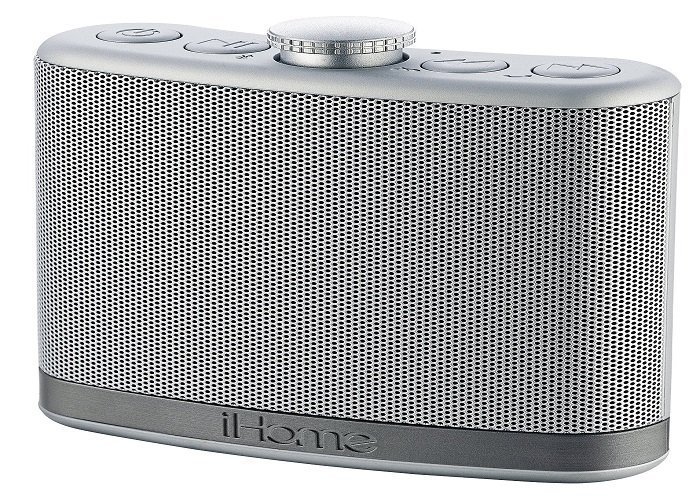 While you can't put liquor into this, it still makes a great bachelor's gift. It's a very nice looking Bluetooth-enabled wireless speaker, which is surprisingly loud enough to not use it on max volume. It has a sturdy appearance and works amazingly well with no distortions. The price is reasonable considering the wireless Bluetooth and rechargeable battery. There's also a bottle opener attached making it a perfect companion for the road.
Amazon Echo (Hands-free speaker)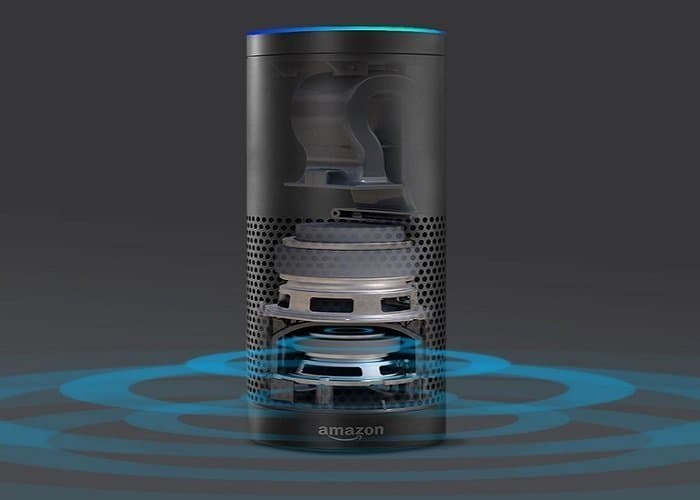 Finally, we come to the ultimate geeky gift that anyone would fall in love with. Echo uses the Alexa Voice Service to play music, to read audio books, to provide sports scores, news, traffic and weather reports and all sorts of information  – instantly. All you have to do is ask. The voice recognition system is said to be unbelievably accurate, responsive and virtually instantaneous. The ability to speak in a conversational manner and be understood from across the room, even when the music is playing, is what makes Echo more human and different from all other systems. Echo can also control lights, thermostats and switches. This speaker from the robotic future would make a special gift for someone close to your heart.
There are an infinite number of ways to show someone you care, and what better way to do it than giving them something they are sure to enjoy. In this day and age when we rely constantly on technology to do most basic activities, when artificial intelligence is taking over, when more and more baby boomers are joining the millennials club, the best gifts are tech-related. Whether it's your grandparents or parents, friends or colleagues – tech gifts will certainly make their day.