Life gets so busy nowadays and each day, people spend hours traveling, whether from home to work and vice-versa. What's excruciating is the hours spent as you wait to get to your destination or for something else.
In this day and age, time is, in fact, an invaluable commodity. Everyone seems to be living in a fast lane, every minute of time counts.
But thanks to the advanced technology and the World Wide Web, you can still do the littlest of enjoyable things while on the move.
The Important Use Of Hi-Fi Headphones
When there is not much to do for a time, you might as well want to catch on your favorite TV series, watch the latest movies on Netflix, or simply listen to your music playlist on the go. All you need is your smartphone and a good pair of headphones. This way, you have the privacy to music or any form of entertainment you dig even when you are in public places, surrounded by many people.
So, literally, headphones have become a staple accessory everyone carries with them these days. Plugging into your headphones lets you get away the chattering of crowds and isolate yourself into the universe of entertainment and music. More so, you do not disturb the people around with loud music as you turn up the volume.
Users, however, have ever-changing demand for the best set of headphones that enhances the viewing or listening experience. Since the invention of the first headphones in the 1900s, the world's top headphone makers continue to innovate to feed every music lover's listening pleasure.
Kinds Of Headphones
At present, there is an ever-expanding market for headphones, particularly in the fitness and sports industry. This is pretty much the reason why headphones have evolved based on a person's need.
You can choose from a myriad of great in-ear headphones that are available in the market. There are also wireless and super compact ones, as well as true wireless Bluetooth earbuds that offer convenience and lightness.
However, if pristine audio performance matters more to you, then you need a great pair of over-ear headphones. Only the over-ear headphones can give you an immersive raw, surround sound experience.
Once you prefer the top quality sound of over-ear Hi-Fi headphones, there are some trade-offs to make. For example, you get a wired pair of headphones rather than the wireless ones. You will also sacrifice other good features such as active noise cancellation, which makes the audio sound as neutral as it possibly can.
Product Quality And Other Buying Considerations
We at Men's Gear has crafted this list based on the sound quality of headphones, first and foremost. You will find a wireless headphone brand choices, with noise cancelation features and that is because of great sound on top of other decent features.
You will agree that one of the buying considerations which affect your decision to buy a certain product is the brand itself. A reputable company name does play a significant role in making the right purchase, but without leaving a hole in your pocket.
These premium brands do offer personal audio solutions in various categories. Thus, you will definitely find something that perfectly suits your taste.
Best Headphone Brands In The World
So, what makes the best choice of headphone brands that will give value for your money? Seemingly, the marketplace contains a slew of highly regarded brands.
Hundreds of headphone brands made by big and small tech companies are, in fact, available. This means, you have a wide selection to choose from, which can be a bit daunting.
So, we oblige ourselves to narrow the top choices for you. Then you take it from there as you begin looking at buying your next best headphones.
Here, we present the 13 best headphone brands in the world, mainly based on quality, as well as on customer feedback and critic reviews.
Prices also will be quite hefty, which speak for most of these signature headphone brands. Note, too, that some brands also rise to the top, because they offer a more affordable set of headphones without sacrificing quality.
Now, let us take a deeper look at the 13 best headphone brands in the world for every audiophile out there.
1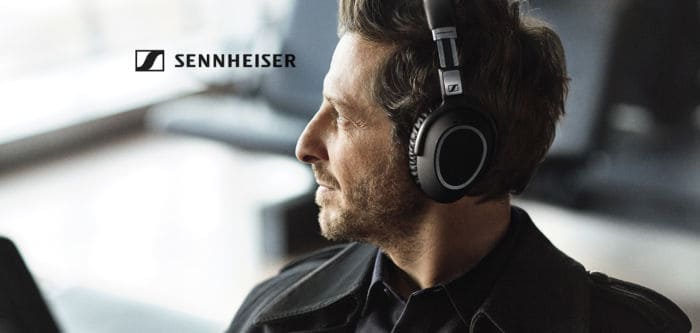 Sennheiser
Sennheiser is a highly recognizable brand among disc jockeys, gamers, musicians, and recording artists in the industry. The brand itself is a testament of excellent quality. It offers a wide selection of headphones that are uniquely tailored to every person's liking.
It is also apparently one of the most accessible and world-famous brands.  The company ensures consistent, remarkable quality in its range of headphone products, from low-end headphones to high-end ones. Thus, it is beyond question that buyers get a good deal of value out of their money.
Sennheiser has been around for more than 70 years as a manufacturer of audio equipment, including headphones and microphones. The German company was established in 1945 by its founder Fritz Sennheiser, hence, the company name.
Sennheiser headphones usually make it to many buying guides on the net. That is mostly because of the product's superior quality across the brand's different categories.
The Sennheiser HD 700 headphones, for one, is the top choice in the Headphones for Metal and Rock Music category. The Sennheiser PXC 550, on the other hand, makes the best value pick in the Audiophile Headphones of 2018.
Despite that the company sells some Sennheiser headphones at a competitive price point, it guarantees uncompromised quality. As the leading industry brand, you might, however, have to pay a little more for a pair of Sennheiser headphones than other similar products in the market. But definitely, it is worth it.
Many of the Sennheiser over-ear headphones usually have oval ear cups so that your ears perfectly fits inside. The headphones' audio is designed with an ultimately wide frequency range. That means rich, detailed audio and solid bass.
If you are into wireless headphones, Sennheiser also got you covered with its Momentum True Wireless headphones. It has a comfy fit and outstanding sound, with a solid performance and fewer dropouts.
Other great features of Sennheiser Momentum True Wireless headphones include touch controls and a battery-charging case that charges via USB-C. The transparency mode lets you adjust the sound through a companion app. It is also best for making calls.
The catch is that Sennheiser Momentum True Wireless headphones are expensive. They come a little larger and the battery life is not as satisfactory as the other competing models.
Still, the Sennheiser Momentum True Wireless is the best find among true wireless earphones ever tested by critics. But expect to pay a bit more for much better sound quality.
2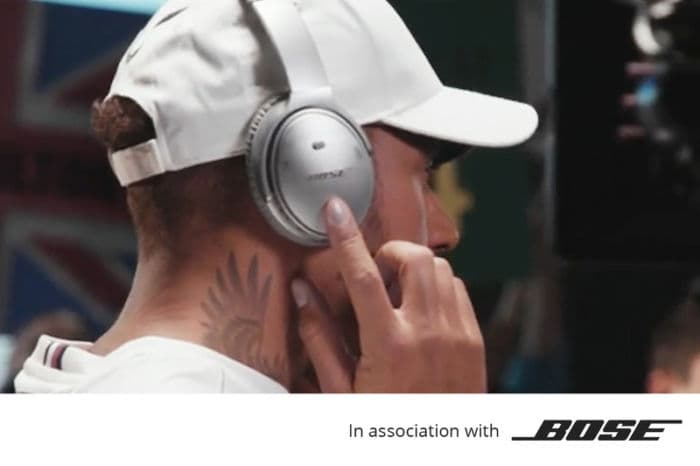 Bose
The Bose brand is synonymous with high-end and expensive headphones. Bose Corporation was born in 1964 by its founder Amar Bose, which explains the name. This American company is based in Framingham, Massachusetts.
People first think of Bose when asked about pricey headphones. Many tech fans hesitate to pick up a box with the Bose label on it as it can cost an arm and a leg.
Bose takes pride in creating audiophile-grade music performance, an upgrade you won't find in most headphones in the market. Music lovers, however, should pay an extra for such listening pleasure brought by its impressive overall fidelity.
Bose has also made a highly regarded name for itself in terms of headphones with its supreme noise-cancelation feature. That is why Bose is the top pick and go-to headphone brand for people in the field of aviation or aeronautics.
Moreover, Bose is another industry leader that capitalizes on the use of new technology to offer an extra dimension of quality and functionality to its products. Critics, for example, named the Bose QuietControl 30, the no. 1 choice in the Bluetooth Earbuds in 2018. This model boasts of its noise canceling feature that enables users to adjust the level of noise cancelation.
Bose's most popular headphone model, the Bose QuietComfort 35, makes one of the three best noise-canceling headphones available in the market today. This model is a popular choice, so, it is rather common to see people around you sporting a Bose QuietComfort 35.
You will love the Bose QuietComfort 35 II headphone's dedicated button for Google Assistant. You can as well program it for other functions. It still sports the top-of-the-line active-noise canceling feature and superior wireless Bluetooth sound. It has an extra-comfortable design, too.
The downside is that it has an irreplaceable battery. This new model also gets the same design and performance as the model.
3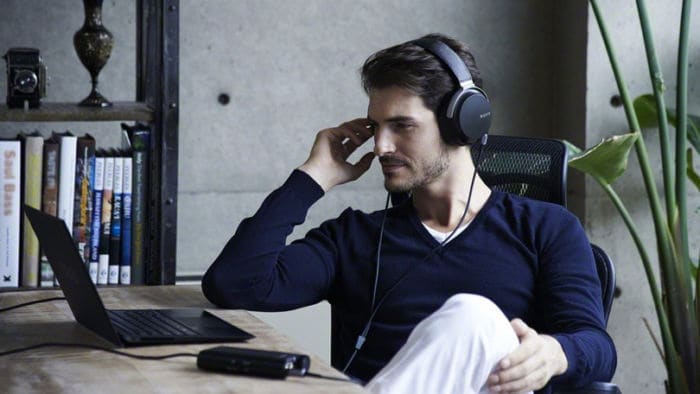 Sony
Tech giant Sony developed the original Walkman, making music portable. Users can listen to their favorite songs anytime and anywhere. This explains why this brand does not fall far behind when it comes to the best headphone brands in the world.
Every other person must have certainly used Sony-branded headphones at some point. You will agree that this brand is the most recognizable name on the list.
The Japanese company has been in business for more than seven decades since it started its operations in 1946. Sony provides a wide array of headphones that you can choose from, without burning a hole in your pocket.
Sony makes a range of casual, stylish audiophile headphones. A few of Sony's flagship models include the MDR7506 and MDRZX110.
The Sony brand is a household name for sound quality, although, it is not in line with the top-tier headphone brands that dominate the headphones market. What makes stand out from competition, however, is it keeps a balance between quality and affordability.
Sony generally makes earbud-type headphones rather than over-ear ones. For more than 70 years, the tech giant takes pride in forging quality into their products. This is why it deserves a spot in the top 13 list of best headphone brands in the world.
Although the Japanese company manufactures other different electronic products in the market, it excels as well in creating headphones of great quality at reasonable prices.
You can choose from a range of high-end headphones to budget ones that offer value for your money. Sony's premium model, for example, is the MDR-XB500, an unbeatable pick for a price under $300.
In aspects of design, Sony headphones mostly look simple in black, though there is surely more to it. They are made of materials, with a touch of comfort. Overall, this headphone brand has a competitive audio quality.
Frequent travelers will specifically like the Sony WH-1000XM3 that is packed with nice features. It has an excellent sound, more comfortable fit, and it is 20 percent lighter than the previous model.
It is also equipped with improved performance and noise canceling feature, so it is ideal using it to make calls. It has strong battery life as well as other nifty features.
This model has a little hiccup, though. Your ears can get a bit warm inside the ear cups.
4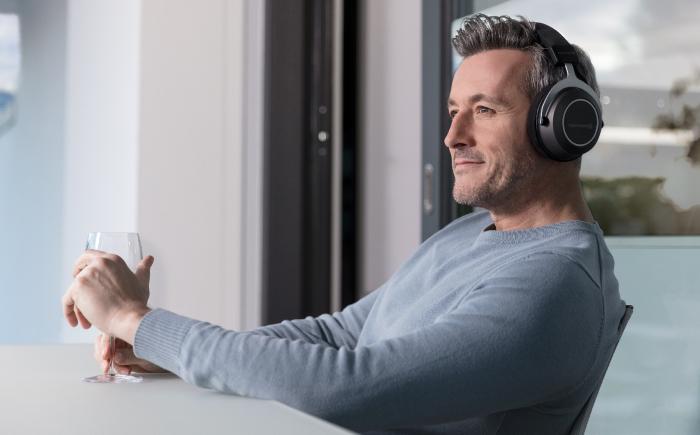 Beyerdynamic
Beyerdynamic is another pioneer brand in the headphone market. It was established in Berlin, Germany in 1942. It might not be as popular the other German headphone maker, Sennheiser, but it is nevertheless highly regarded as top headphone brand in the world.
It makes premium, best sounding headphones for more than seven decades. Beyerdynamic is aesthetically designed with a classy look. You will dig the comfy feel you get from large ear cups.
The brand's headphones boast an audiophile-grade level sound most music fans love about. The range is limited, however, and there is a lack of available headphones for music enthusiasts who can't spare more than their budget.
The German headphone maker offers a variety of headphones, such as high-fidelity headphones, in-ear headphones, studio headphones, as well as mobile headphones.
The company's limited selection of impressive headphones is made for professional and personal use. A few of its renowned models include DT770, DT880, and DT990, which all boast superb sound quality and build. The DT770 Pro, meanwhile, is Beyerdynamic's champion and the very best, it is the top choice for studio headphones.
Despite the products' sky-high prices, Beyerdynamic headphones offer great value for your money. They are packed with maximum sound lucidity, premium materials, as well as durable and comfortable design. The company ensures a life-like audio experience
For some specifics, one of Beyerdynamic's best models is the T5p 2nd Gen, which grabs the top spot in a critics review of Closed Back Headphones of 2018.
In addition, Beyerdynamic DT 1990 Pro, which is an open-back version of the DT1770 Pro, is a stand-out for its best imaging, design, and value. Because they are open-back, they allow the sound to get in and out, other than adding a great sense of space.
This pair of headphones are ideal for use at home or in the studio for deep analytical listening. The price of this top-of-the-line headphones is about $599.
It is also worth noting that Beyerdynamic has a wide soundstage, the world's audio engineers prefer it over any other headphones. If you are into Hi-Fi headphones, this prime brand is for you.
5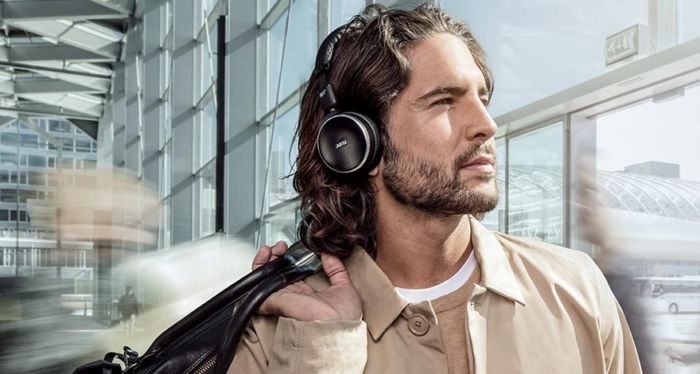 AKG
AKG is another trusted and world-famous headphone brand based in Vienna, Austria. It has built its solid reputation for more than half a century.
South Korean electronics giant Samsung now owns AKG. In 2016, Samsung purchased Harman, AKG's parent company.
This superior brand of headphones sports a bulky design that might not really be for everyone. However, they are as durable, made by the top-shelf, special materials.
Most of AKG headphones are the perfect choice for studio recordings. The company, though, has manufactured several general consumer-grade models that come easy on the pocket with their reasonable price tags.
This premium brand has become highly recognized in the headphone market with its top-caliber open-back headphones. In 1959, the company created the world's first ever supra-aural, open-back pair of headphones, the AKG 50.
Since then, AKG has turned to be a well-respected brand. It boasts a great selection of high-quality headphones. Their products range from budget-friendly to the most expensive ones that can break your bank.
One perfect example that the company offers best to music enthusiasts is the AKG K702. Critics hail the AKG Pro Audio K702 as best value choice in the Open Back Headphones of 2018.
AKG undoubtedly delivers uncompromised audio quality, with most intricate attention to details. Users get off-the-charts value for their money that no other brands can match. Apparently, it is difficult to find an alternative that gives better performance for such a reasonable price.
6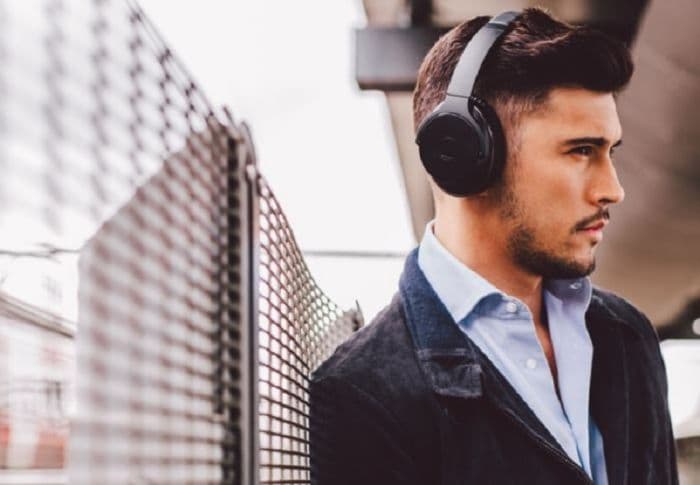 Audio-Technica
Audio-Technica also joins the ranks of the world's best headphone brands from trusted manufacturers of audio equipment. Founded in 1962 by Hideo Matsushita, this Japanese brand gets to be one of the younger brands here.
Despite that this brand was born later than other veteran brands, it is an award-winning brand. The company has a remarkable track record specializing in Hi-Fi headphones.
Audio-Technica expands its market reach with a wider selection of headphones to choose from. There are budget-friendly headphones that are easy on the pocket, as well as mid-range and high-end models.
The Japanese headphone maker creates best-sounding and most comfortable pair of headphones, whether for professional or personal use. Its series of headphones all make amazing pieces, it is not easy to single out which one stands out from the pack. The ATH-M50x, however, could get the crown for the best headphone from Audio-Technica.
This reputable Japanese brand is known for advanced technological innovation.  Audio-Technica is among the few headphone manufacturers in the world that offers users wider customization options for their headphones.
One of the best budget headphones is the Audio-Technica ATH-M20x, which only costs under $50. The Audio-Technica ATH-M50, on the other hand, makes a solid choice. It costs under $200, so this headphone offers a top value to the users.
Overall, you can grab a pair of top quality headphones that fittingly suit your budget. Audio-Technica is an award-winning brand that has a huge customer base across a wide range of headphone categories.
7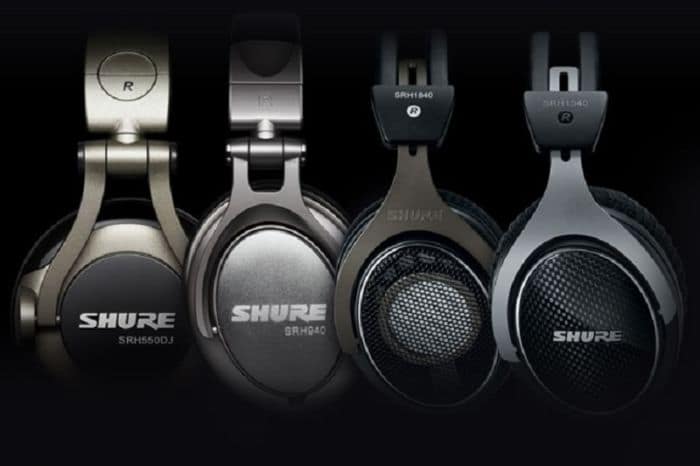 Shure
Shure comes next in our list of elite, hi-grade headphones. The company was established by Sidney Shure in Chicago, Illinois in 1925. However, it only ventured into making over-ear headphones a decade ago in 2009.
This super brand is unquestionably a popular choice among audiophiles in the music universe. It can effortlessly impress professionals such as sound engineers and disc jockeys, as well as music aficionados. Shure also offers a great selection of premium quality headphones.
This top-tier brand is one of the best for those who want the best for their ears. Its superb sound quality is second to none. Because of this, this 92-year-old brand has one of the highest price tags. Some of its in-ear headphone products cost over $100.
However, compared to the many competing brands in the market, Shure headphones throw in something extra for audiophiles who want more. With Shure, you are definitely sure of an investment that is worth every penny. You pay more for that extra quality from Shure headphones.
Shure's flagship headphone is the SRH1840 Pro, which critics choose as the best choice in the Open Back Headphones of 2018. On the other hand, the Shure SE215 makes the outstanding value pick in the Most Durable Earbuds of 2018.
8
Pioneer
Pioneer has become a famous name around the world mainly as an expert maker of car stereos as well as home speakers. However, the Japanese company translates such experience in premier car stereos into making headphones of excellent quality.
The company started creating quality audio equipment 80 years past, making it one a pioneer in the industry. Its mission is "delivering the joy of music to people far and wide."
Pioneer marked a significant milestone in its history in 1937 when it introduced the A-8, the first dynamic speaker ever made in Japan. Then in 1960, the brand debuted ground-breaking SE-1 headphones.
Over half a century later, the Japanese tech firm has gained popularity across the globe. It has shown stern commitment to creating pure, high-fidelity reproduction of sound, be it a car speaker, home speaker, or a pair of headphones.
Since then, it has unstoppably achieved technical Users would simply love the distortion-free listening experience that Pioneer headphones bring.
Its long experience in manufacturing high-quality automobile speakers. Pioneer takes pride in being one of the best radio equipment brands to trust.
The Japan-based firm has successfully capitalized on its expertise as a car stereo makes into its line of headphones. Such nice features include cutting the background noise and takes the bass and treble to a whole new level.
Pioneer has also expanded its market reach by designing DJ headphones. Although quite expensive, these types of headphones are totally worth the price you paid for it up to the last penny.
The Japanese brand's DJ headphones boast comfortability that each pair comes plush and light. They give that feel of ear pillows, users would not even feel they have them on but they also fit just as tight on the head, allowing very clear audio.
There is also no need to crank up the volume on the mixer, thus, extending the lifespan of the headphones.
Pioneer DJ headphones offer remarkable sound isolation, too. These also have rotating housing that enables users to conveniently move or cup off your ear for one-ear usage.
It also features the mini-XLR connection, an L-Type connection to the headphones that keep the cable from detaching amid all the jumping around with the crowd.
Pioneer headphones have some models with a price point of $270. If you're searching a cheaper one, however, the Pioneer HDR-500R headphones are an incredible pair that sport some neat features.
The company also has Bluetooth versions available in the market, too. With the Pioneer brand, it is easy to see why it makes it to the list of the top 10 headphone brands of 2018.
9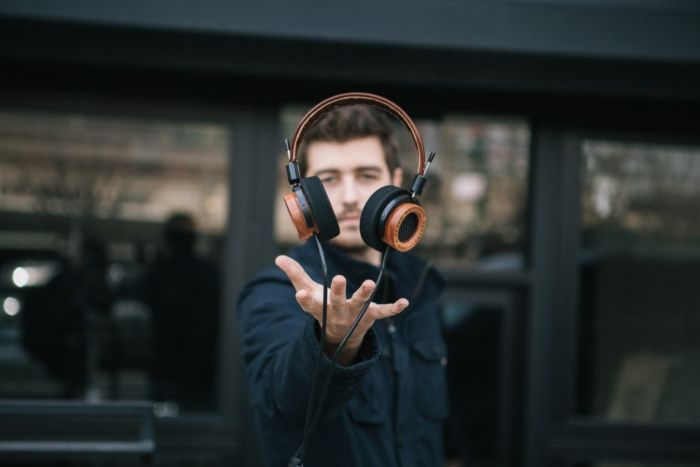 Grado
Founded in 1953 by artisan watchmaker Joseph Grado, Grado is a pioneer audio brand that delights audiophiles across the world. Grado has ruled in the headphones arena for more than 65 years. The company is based in Brooklyn, New York.
Grado sets itself apart from other competing brands in the market by offering its users clean and accurate audio. Grado headphones are known for their minimal level of distortion. Thus, they make a perfect match for audiophiles who find distaste in distortion.
This American headphone brand is not pretty much huge on expensive marketing ads and tends to oversell its product. Seemingly, the company relies heavily on word-of-mouth instead of costly traditional campaign method for its headphones. It allows its high-quality headphones to speak for themselves.
Grado offers all its headphones with impressive audio quality that wows users, however, they come with a hefty price. The company, however, has expanded its market reach by adding affordable lines of headphones sold under $100.
This American brand is surely one of the best audio makers in the industry. Grado headphones make a worthy investment, offering top value for your money.
Grado SR60e, for one, is the brand's unbeatable budget headphones. Based on critic and fan reviews, this model is the no. 1 choice in the Headphone Under $100.
If you can dig a little deeper into your pocket, you can also check out Grado Prestige Series SR325e. This pair of headphones belong to the list of the world's best headphones under $300.
10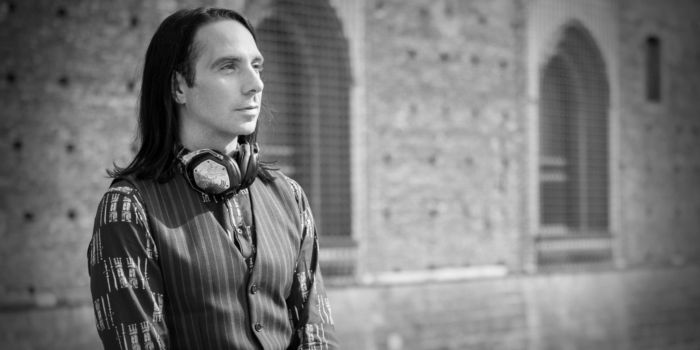 V-MODA
V-MODA is well-known for offering superior-quality headphones in the world. The company headquarter is located in Hollywood, California while its design studio is based in Milan, Italy.
Apparently, V-MODA is a younger brand compared to other headphone brands in this list. It started making audio products in 2004 and was founded by entrepreneur Val Kolton who is a professional DJ and producer. In 2006, the company marked an important milestone in history as the first maker of high-fidelity fashion headphones.
This superb brand of headphones is designed with strong durability, great audio execution, comfort, and attractive aesthetic look. One hiccup this brand has, however, is its headphones are quite bulky, meaning they are not the most practical choice for outside use.
The V-MODA brand is an award-winning brand that users can depend upon in the market. Particularly, critics rate its flagship headphone model, the V-MODA Crossfade M-100, as an excellent choice in the Headphones for Metal and Rock Music that offers the best value for your money.
V-MODA Crossfade 2 Wireless, meanwhile, is built with a sturdy design, better battery life, sculpted and more detailed bass, including a much improved audio vis-à-vis the previous model.
Also, the new model's latest and larger earpads offer a more comfy fit. Users can nicely fold up this pair of headphones to secure them after use in an intricately created protective case that now has air vents.
On the downside, the V-MODA Crossfade 2 Wireless headphones are a tad heavy in weight at a beefy 309 grams with the standard aluminum shields. The price point is heavy, too, at $330. In the UK, it retails for £300 a pair.
Bottom line, this new model is a real winner as the next-gen Bluetooth headphone with its new 50mm drivers and cushions, more frequency response in wired mode, and better battery life of up to 14 hours.
11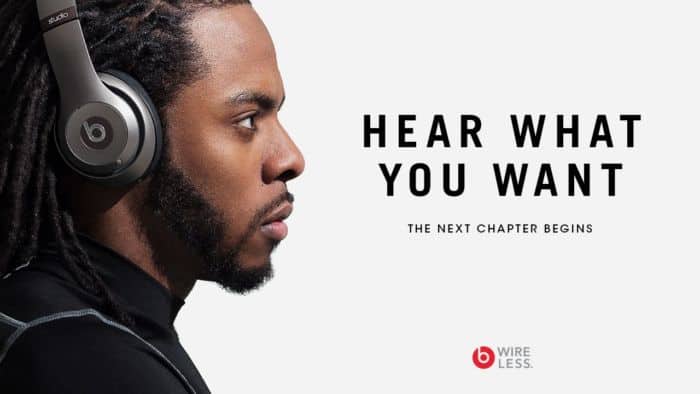 Beats
Beats is arguably one of the most popular headphone brands ever created in the world today. This famous brand is relatively new. It was established in 2006 by its founder, hip-hop legend and producer Dr. Dre Iovine, and his team.
However, it did not take a long time for Beats to take the headphone market by storm. Although this brand bears the fame of its creator Dr. Dre, it deserves to belong in the elite few of world's best headphones.
Beats by Dr. Dre boasts excellent audio fidelity overall, with solid bass implementation and stylish visual design. In fact, one of the obvious reasons why users love Beats is its fashionable attractive look.
The brand's range of products offers a good value for users considering their price points. Beats, however, is not classified among the big-named brands that are at the top end of the marketplace.
But specifically, the Beats Studio3 Wireless still lures users with its improved sound quality, noise-canceling features, and battery life on top of its study design. If you are an Apple fan, you will love the fact that pairing it with Apple devices is made simple thanks to Apple's W1 chip.
Beats headphones also make a good pair for making phone calls. From an audio standpoint, this popular brand fares well against other available models from competitors.
While the Beats Studio3 Wireless may not be able to beat Sony Wh-1000XM2 and Bose QuietComfort 35 II, critics say it still is one of best picks for wireless noise-canceling headphones.
In recent months, the price for the Beats Studio3 Wireless one is slashed down to $225 or £200. So, the reduced price makes it a wiser choice in this particular category.
Moreover, the BeatsX Wireless In-Ear is rated as a top brand in the line of Neckband and Behind the Neck Headphones.  One bad thing, though, about Beats is it does not fold flat, so, it makes the case pretty bulky to carry.
12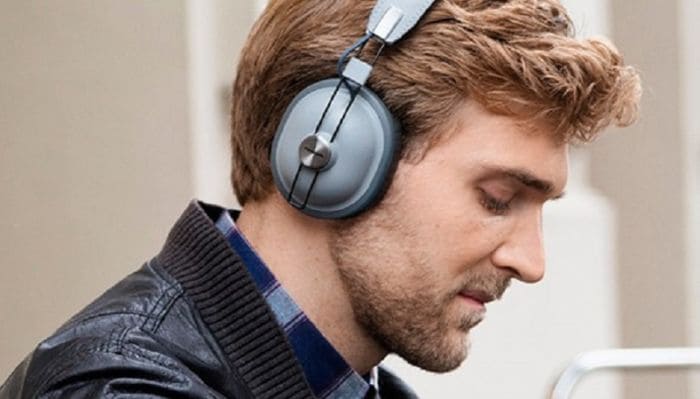 Panasonic
Panasonic is another big Japanese brand that makes it to the list of the best headphone brands in the world. Founded in 1918 by Konosuke Matsushita as Matsushita Electric Housewares Manufacturing Works, the company has evolved into one of the leading electronics firms in the world to date.
The company is a major rival to two other huge Japanese companies, Sony and Toshiba. It turned 100 years old in 2018.
It was only in 1955 when the Panasonic name was born. The brand was first used for audio speakers.
The Panasonic brand name was only created in 1955. It is a coined word of Pan, meaning universal and Sonic, which means, sound. So, based on the two words combined, Panasonic means universal sound. The brand was first used for audio speakers.
Panasonic may not be as popular as the other big brands of headphones that are intended for critical listening. But it offers some of the decent, most affordable noise-canceling headphones in the market.
The brand's selection of headphones is the best ones for casual or everyday use, especially when commuting.  Panasonic has made a name for itself for creating top quality and low-priced in-ear headphones. They come in colorful variants, too, that appeal to a lot of users.
Many fans rave about the Panasonic RP-HTX80B wireless headphones in reviews online. This top-rated model brings Bluetooth capability. It is also designed with soft ear cushions, comfy enough that is delightful to wear.
This model charges for 24 hours and are available in four color options. It also has 15-minute quick charge that can last up to 2.5 hours of listening time. This is particularly a neat feature, especially when you are on the go and cannot fully charge it. The price? It just costs under $100, so it is pretty affordable.
In addition, the Panasonic RP-HTX7 represents the brand best in the over-ear category. Users can pick this up in any of the seven available colors.
For mixed usage, Panasonic offers the RP-HC56 earbuds. This model has a compact design and convenient to carry. This pair of headphones also has one of the best noise canceling performances and long battery life for its price range.
Panasonic has become famous for its relatively cheap headphones. If you do not want to spend more on a set of simple and straightforward headphones, you can check out the RP-HJE120.
The RP-HJE130 is an ultra-budget pair of headphones that is very portable and has a really good sound. Expect this model to have a less durable build, though, considering its low price point.
13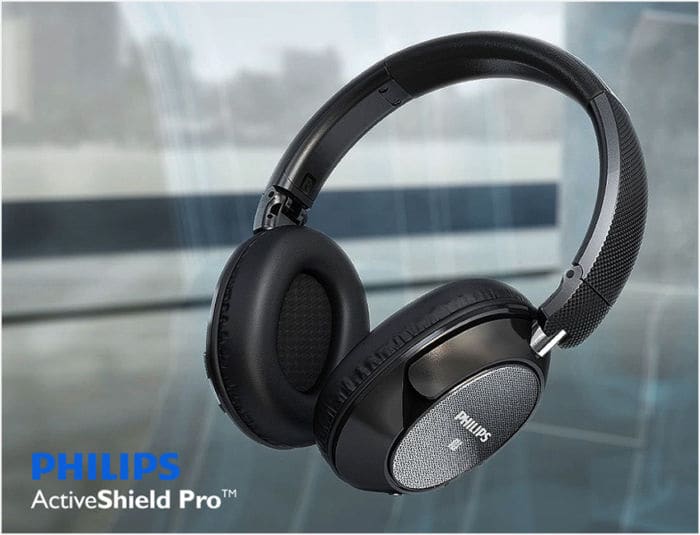 Philips
Philips caps off our list of best headphone brands in the world. The Dutch company was founded by father and son Frederik and Gerard Philips in 1891.
For more than 100 years in existence, Philips has become a reputable household name in manufacturing innovative and ground-breaking electronics. This brand is a leader in the music industry for over a century now.
When it comes to headphones, however, people do not immediately think of Philips. Well, that is because it is more synonymous to lighting and home appliances. But Philips headphones makes history in the creation of headphones in the aspects of sound quality and design.
Most of Philips headphones are the earplug types, which come in vibrant colors that capture the attention of the millennial. Seemingly, based on the price point and design, the company tries to sell its headphone lineup to the younger generation of users.
This popular brand is also known for its focus on function over style. It produces a solid lineup of headphones, either for audiophiles or non-audiophiles.
Particularly, the Philips SHP9500 model has emerged on top of competition as it offers the best value. Philips headphones are defined by brilliant sound, superb value, premium build quality, gorgeous design, and a great level of comfort. On the other hand, the brand's headphones are lacking some extras.
Philips boasts the Fidelio X2. This superb set of headphones define comfort and build quality. The pair's superior sound can, in fact, compete head-to-head with competitors' vaunted audiophile cans.
This brand may be a notch off the expensive Sennheiser headphones. However, you can save lots of bucks when you opt for Philips headphones, which is a rather wise buying decision.
Conclusion
All the 13 best headphone brands in the world share a number of common attributes. They are all of the excellent quality brands that take the user's personal audio experience to the next level.
Each brand appears to never rest on their laurels, however. As competition grows fiercer and stronger amid the relentless advancement in technology, users benefit from better-performing products. In this case, next-gen headphones will evolve better and better than their predecessors.
Headphone makers are on their toes and invest stringent efforts to improve the available current features and reduce production cost. If so, you get to enjoy newly developed features and audio quality at incredibly affordable prices, thus, increase the value for your money.