Casio has just unveiled an all new GShock smartwatch, the WSD-FD10 and it's the company's very first Android Wear smartwatch.
This isn't your regular smartwatch, this is a rugged outdoor watch that runs Android wear and can do all sorts of things. When running on a regular watch mode, this new G-Shock can last up to a month on a single charge.
Because this is a G-Shock, it is huge! The circular frame is rugged, strong and big, which is good when you're using the watch outdoors. Indoors though, it would just look like a big dial, if you've got skinny hands.
The GShock Smartwatch: WSD – F10
One of the most important features of this smartwatch is its ability to switch between a smart mode and a dumb mode. With the Smart mode on, you get all of the Android Wear features at your fingertips once you're connected to your smartphone.
However, if you're looking for more battery life and are planning on an adventure, then you need the dumb mode. With this mode, your watch will last up to a month on a single charge.
The WSD-F10 has a monochrome display, as well as a 1.32-inch 320 x 300 LCD display for when you need to check your notifications and weather, etc.
It is water resistant up to 50 meters, has 3 buttons, an accelerometer, pressure sensor and a compass. It also has an MSL-STD-810 US military rating, which means it'll most definitely survive the outdoors.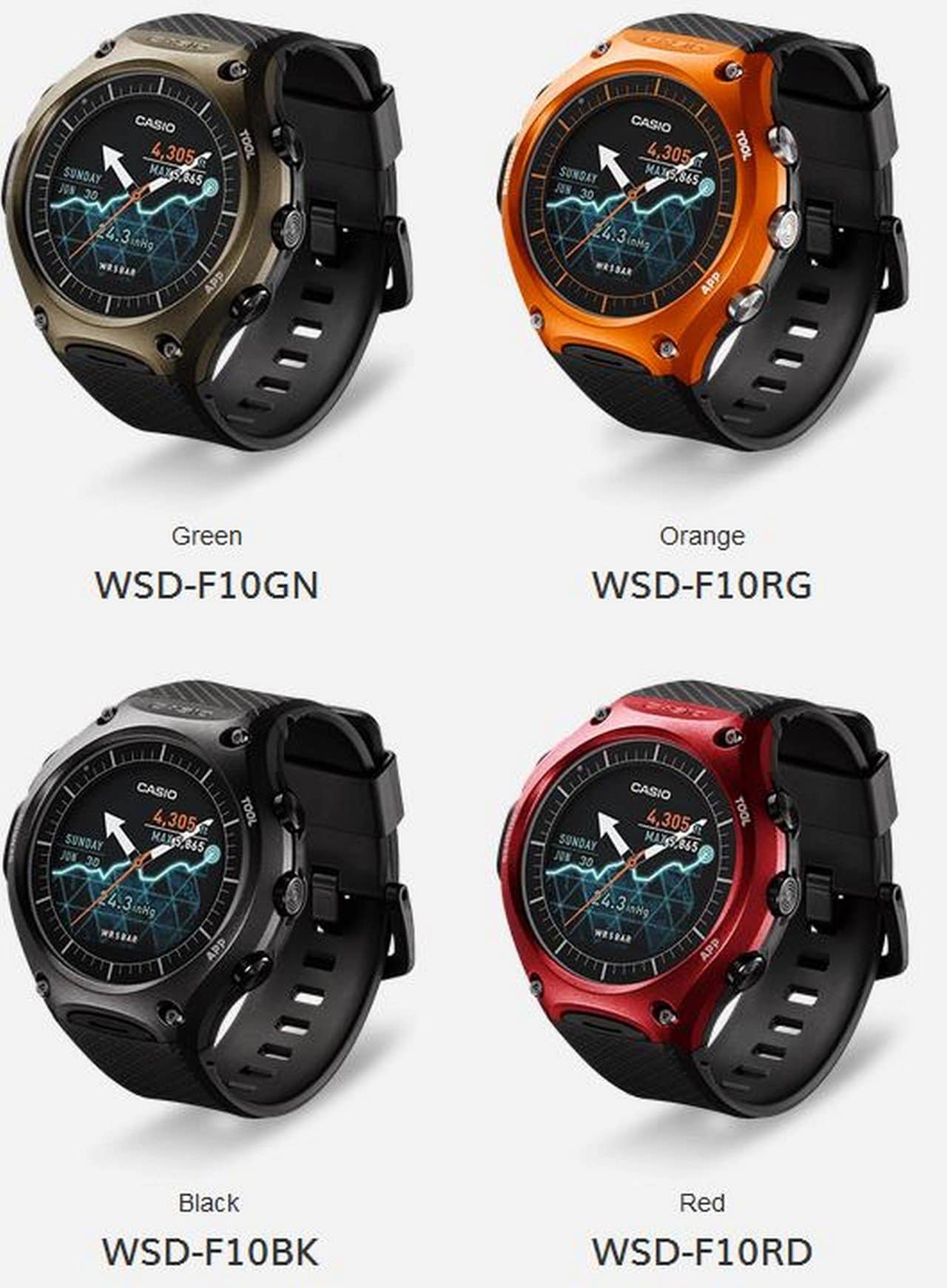 Casio says that an independent smartwatch with GPS and SIM won't be coming, which would've been nice. The Casio G-Shock WSD- F10 will be available some time in March or April in the U.S and Japan. It is said to cost around $500 in the U.S market.
What do you think of the new GShock smartwatch? Would you get one?