Sunglasses are arguably a man's best friend. It is a staple accessory in a male's wardrobe. Since it was invented, a pair of shades has been used as a fashion statement to look sharp and bold.
The sunglasses have the power to  transform a man's overall look in a snap. Let's say from a striking debonair, cool rock star, or a la Tom Cruise's Maverick in Top Gun.
A set of eyewear can as well be a significant element in establishing a man's identity. For example, the legendary Beatles member John Lennon was identified with his famous round shades, which are Ray-Ban RB3447s.
The Main Purpose Of Sunglasses
No matter what look you dig, however, sunglasses were invented for a much greater purpose. That is to shield your eyes from the sun's harmful UV rays.
You must stay away from sporting cheap dapper that is made with plastic lenses, though. More or less, you are damaging your retinas instead of protecting them.
So, how would you know you are not using shades that will roast your retinas? Simply, look for the "CE" or "ANSI" mark on one of the temples. It means that the lenses meet the quality standards, thereby shielding 95 percent of UV rays below 380 nanometers. Harmful UVB rays are about 320 to 390 nanometers.
Sunglasses Brands And Styles
Any brand of sunglasses created in the male fashion universe varies in style. Each style is designed to flatter a person's face shape. It comes in sleek, classy, sporty, oversized, classic aviator, handsome, and modern frames.
Many designers come up with high-quality shades that are quite expensive but worth your money. Some of the best choices are the heritage global brands like Ray-Ban, Oliver Peoples, Persol, and Oakley, Inc. Relatively newcomer Warby Parker and hip brands like Mykita are also popular today.
Some brands, meanwhile, offer practical choices, however, such as polarized lenses. Polarized lenses can reduce glare and eye fatigue. They are also perfect for a long drive or a beach getaway.
A wide array of sunglasses in different styles are available in the fashion industry. You may be asking yourselves which brands to go for that perfectly suit your sophisticated style.
We have compiled a list to help you narrow your choice. But before that, here are some tips that you have to first consider when picking your new pair of sunglasses.
Thing To Consider Before Buying
Each pair of sunglasses can be made of plastic or glass lenses. The plastic lenses are made of CR-39, a plastic made from hard resin, or polycarbonate, a synthetic material. They are lightweight but prone to scratch. The glass lenses, on the other hand, are heavier but are scratch-resistant.
In terms of frames, plastic ones are lightweight but not durable. The ones made of metal are corrosion-resistant. Moreover, a set of quality shades features springs at the hinges to let the arms open wider when worn. Also, the sunglasses have padding at the bridge so they fit nicely at the top of your nose.
So, here is our list of top 15 best sunglasses brands in the world. Just remember that bottom line, your choice of sunglasses all boils down to product quality. You are willing to pay for a pair of shades of a reputable brand that can protect your eyes from the sun's damaging UV rays.
1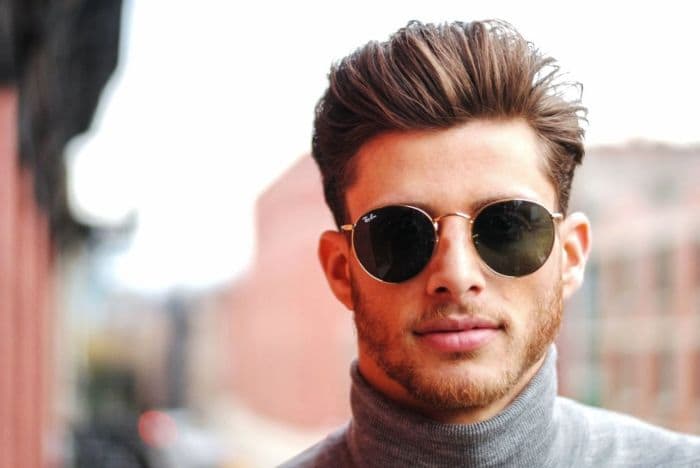 Ray-Ban
It's a no-brainer that Ray-Ban automatically sits at the top of the list of the best sunglasses brand in the world. The eyewear maker remains famous as a global heritage brand of fashionable high-quality sunglasses.
The company offers a range of high-end classic styles but at relatively fair price points. So, you don't have to break your bank. This explains why Ray-Ban is still arguably at no. 1 amid tough competition with other sunglasses brands.
Founded in 1937, it has been around for more than 80 years now. Originally established an American eyewear company, Ray-Ban was bought by Italian eyewear giant Luxottica for $640 million in 1999.
Following the company's sale to Luxottica, some fashion critics argued that the quality of Ray-Ban sunglasses has suffered. However, the brand continues to dominate and stays as a top choice of sunglasses enthusiasts.
Ray-Ban's most popular products range from the Wayfarer, Clubmaster, and the timeless Aviator sunglasses. Ray-Ban's sunglasses were initially created for US Air Force pilots in the 1930s.
It did not take long when Ray-Ban shades also made its way to Hollywood. Then-famous actor Marlon Brando sported aviators in The Wild One.
The Blue Brothers wore the Wayfarers as well as fashion icon Audrey Hepburn in Breakfast at Tiffany's. Tim Roth also sported the Clubmaster in Reservoir Dogs. Ray-Ban is the brand to go for if you want to score an irresistible movie icon look.
2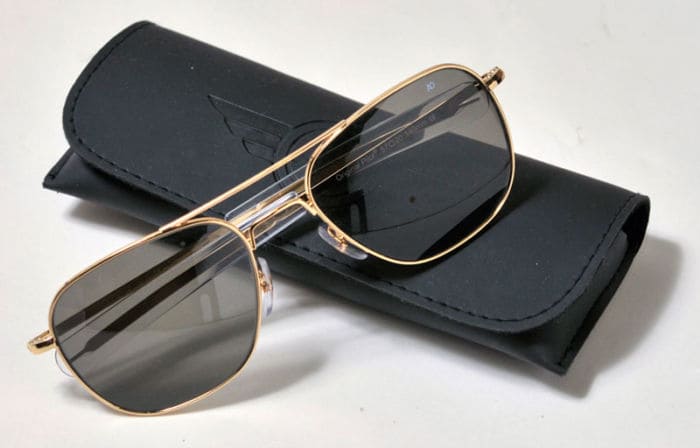 American Optical
American Optical is another top sunglasses brand that is nearly two centuries old. Founded in 1826 by William Beecher in 1826, it is one of the long-running eyewear brands in the world.
But it was only in 1876 when the American Optical its first sets of sunglasses. The earliest form came in regular eyeglasses with lens tinted in various colors. American Optical became popular when it specially created the sunglasses worn by astronaut Neil Armstrong and the rest of the crew of Apollo 11.
This American brand has built itself a household name for its line of sturdy sunglasses. A pair of American Optical shades last for years that it makes a good investment.
The company offers excellent quality products for reasonable price points. You can grab a pair of American Optical shades for as low as $100. This is quite a deal you cannot say about other brands of eyewear.
3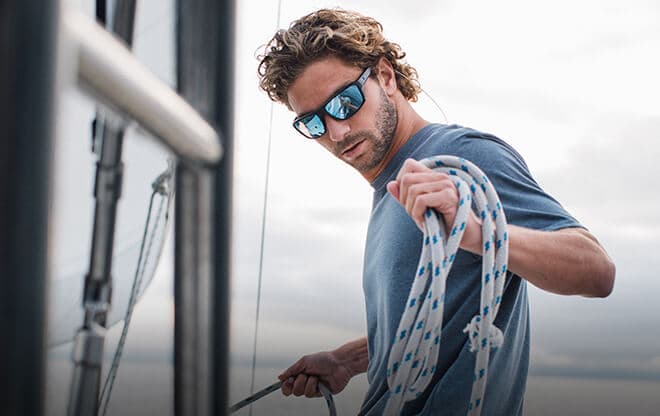 Oakley, Inc.
Oakley is another world-renowned brand of superior sunglasses to own. The company, like many companies, has a humble beginning. It was in 1975 when founder James Jannard started producing motorcycle grips in his garage. It also made ski goggles.
In 1984, Oakley released the Factory Pilot Eyeshades, its first pair of sunglasses. The brand's sporty feel signature has set itself apart from the competition. Several years later, Oakley shades became a hit.
The hype peaked in the 1990s when almost everyone you bumped into was sporting an Oakley. The company produced most of its sporty eyewear with polarized lenses that protect your peepers from unwanted glare.
Oakley shades are a must-have accessory for those who have a more active lifestyle. It is perfect to wear for the summer or driving in broad daylight.
Italian eyewear giant Luxottica, which has also bought both Ray-Ban and Persol, acquired Oakley in 2007. You can purchase some of Oakley's best-seller eyewear between $100 and $200 price points.
4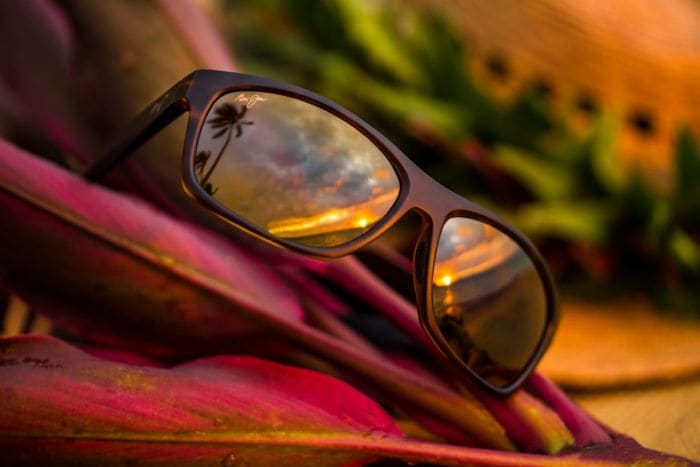 Maui Jim
Maui Jim is also one of the top-caliber global brands to go for when you are shopping for your next pair of sunglasses. Founder Jim Richards first established it as a private company in Hawaii in 1980.
The company had produced its line of sunglasses in Hawaii for eight years. Then, it expanded its market reach in the mainland US in 1988.
Until now, Maui Jim is making huge waves in the world of high fashion. It creates sports and trendy eyewear as well as prescription or non-prescription sunglasses. The company's marketing efforts usually involve water-related theme to pay homage to the brand's Hawaiian roots.
Maui Jim successfully competes with other brands of luxury sunglasses with its durable, exceptional quality eyewear. It continues to be a top choice among frequent travelers and beach lovers.
Maui Jim sunglasses do not come cheap, however. The price of the latest eyewear from this brand is tagged at more than $300.
5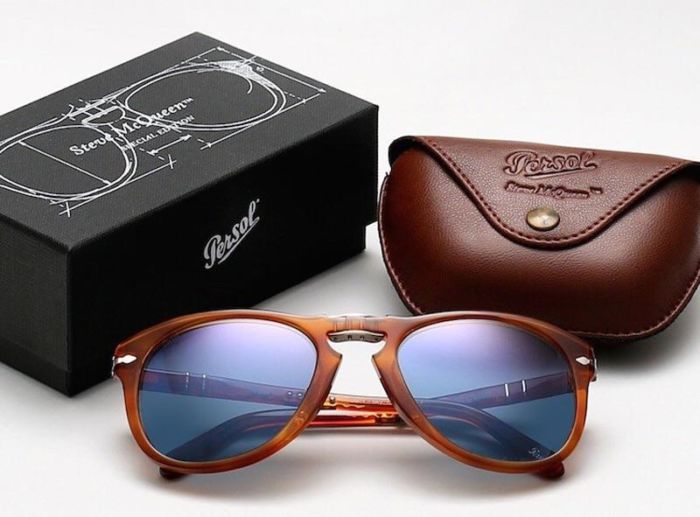 Persol
Persol is another trusted name in the international arena for a good pair of dapper. It is touted as the only brand parallel to Ray-Ban in terms of company history that goes back to the 1900s. Just like Ray-Ban, Persol is owned by Luxottica.
Persol comes from the Italian phrase "per il sole", which means "for the sun" in English. Giuseppe Ratti founded the company as an Italian maker of eyewear in 1917. That is 20 years earlier before Ray-Ban was even born.
It has been around for more than a century now. Thus, it is one of the oldest sunglasses manufacturers in the world.
Persol introduced its hallmark yellow-brown lens as early as 1the 920s when Ray-Ban was not even conceived yet. The brand became a huge hit when the 60s counterculture icon and King of Cool Steve McQueen sported a Persol sunglasses in the 1968 thriller film, The Thomas Crown Affair.
Since then, the brand's iconic Steve McQueen Persol 714 has become the most popular picks from its wide selection of sunglasses. Persol offers durable sunglasses that come in great styles.
Persol is tested and proven to last for many years. It is definitely worth every penny that you pay for it. You can find some models in the catalog that are sold for as low as $260.
Here's an interesting tidbit about Persol: it holds the patent for the world's first flexible stem system. This technology allows for a bend. That means, Persol's sleek frames can adapt to the shape of your face.
As for the price, you can get a pair of Persol for at least $100, which sounds affordable for most. The brand's top-shelf sunglasses range from $200 to $300.
6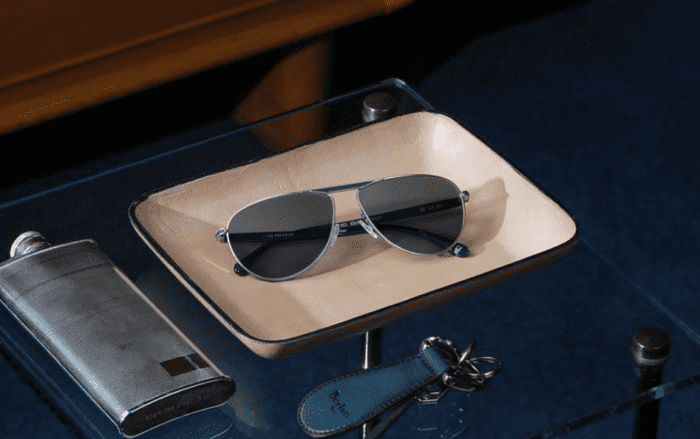 Oliver Peoples
Headquartered in Los Angeles, California, Oliver Peoples started as a Hollywood brand in the 80s. Decades later, the company is making a noise in the fashion industry. It has now become one of the world's leading brands of sunglasses.
The company opened its first boutique on Sunset Boulevard in 1986. So, Oliver Peoples rapidly became a popular eyewear brand in Hollywood movies. If you are a fan of the hit comedy-drama TV series Entourage, you know that Tyler Durden, Patrick Bateman, and Vincent Chase all sported a pair of Oliver Peoples sunglasses.
Oliver Peoples stand out from competitive brands out there. Its designs are retro transformed into a modern-day look. Despite being a Tinseltown brand, its eyewear has conservative styles to it.
You can rely on a 100 percent UVA protection when you wear an Oliver Peoples shades. Most standard sunglasses only have three-barrel hinges on the frames but this premium brand has seven. Thus, the sunglasses have more chances to survive when you take your seat and forget they are still in your jean's back pocket.
Oliver Peoples is also one of the brands on this list that is now owned by Luxottica. Oakley first bought the company in 2006. A year later, Oliver Peoples became a subsidiary of Luxottica upon its purchase of Oakley.
Oliver Peoples sunglasses are known for its detailing and distinct frames. All of its products come in outstanding quality courtesy of the materials used by the company.
Sunglasses by Oliver Peoples are pretty pricey where several models sell more than $400. But it is fair enough if you are after top-notch quality eyewear made of superior materials.
7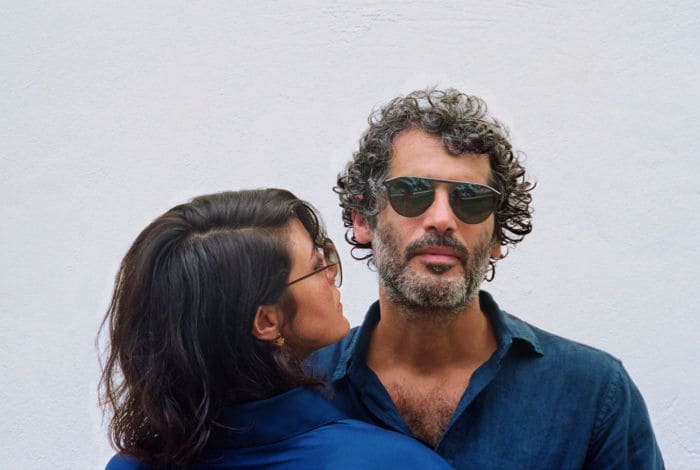 Mykita
The award-winning Mykita also joins our list of top 15 best sunglasses brands in the world. It is an eyewear company headquartered in Berlin, Germany.
Founded by Harald Gottschling, Daniel Haffmans, Philipp Haffmans, and Moritz Kruger, Mykita first entered into sunglasses manufacturing in 2003. The company had its first work area at a former children's daycare or Kita in German.
For the last 15 years, Mykita continues to produce hand-assembled eyewear. It has also collaborated with other chic sunglasses brands such as Maison Margiela and Moncler.
In the aspect of designs, Mykita keeps their sunglasses simpler. In terms of prices, this sunglasses brand made in Germany is much more expensive than its competition.
Mykita prices can go as high as $800, with a few pairs in the catalog tagged as low as $300. However, you definitely pay for the brand's excellent quality shades, so it's worth it. You can expect your pair of Mykita sunglasses to last for many years.
8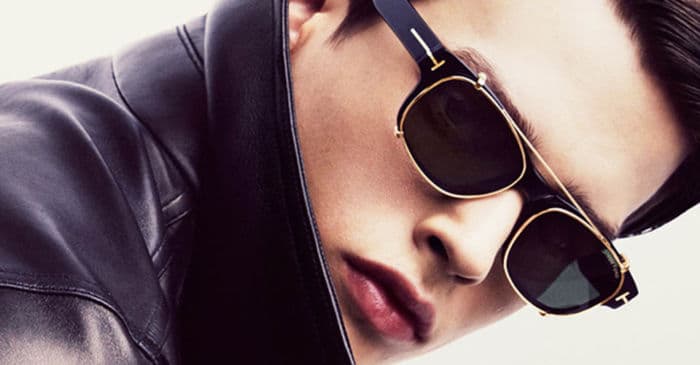 Tom Ford
The Tom Ford brand also makes a mark in the fashion universe since its inception in 2005. The name speaks for itself. Tom Ford himself is well-known as one of the most successful designers in the world.
In 2004, he left the multi-billion fashion house Gucci because of some disagreements with the CEO over artistic control. In that same year, Ford built his own company that is now known as the Tom Ford brand.
It first debuted its beauty collection and the eyewear collection in 2005. Then two years later, Ford opened his first menswear store in New York City.
He received critical acclaim for his designs from some of the most popular fashion critics in the industry. More than a decade later, Tom Ford now envisions to open 100 retail stores in different locations around the world in succeeding years.
As for its eyewear and sunglasses collection, the Tom Ford brand has since become massively popular. To date, the brand is one of the most desirable and best sunglasses brands in the international scene.
All lenses of Tom Ford sunglasses have 100 percent UV protection for your eyes. Its sunglasses are best-known for its slimmer frames that never go out of style.
The designs come in a modern spin of wayfarer that is a perfect pick for summer. That is on top of the brand's aviator, cat eye, or wrap designs.
The collection also includes the overly large square-shaped ones for those who want to nail that all-out VIP look. Oh, and did we mention it's a favorite of James Bond, too?
The Tom Ford sunglasses sell about $400, with some being sold more than $1,500.
9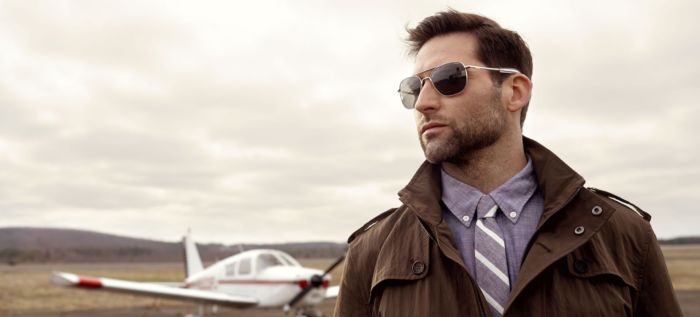 Randolph Engineering
Randolph Engineering is the way to go if you are after durability. This luxury sunglasses brand makes some of the world's most durable sunglasses. A pair of Randolph Engineering eyewear is touted to be indestructible.
The quality is 100 percent guaranteed. This is backed by the fact the brand's loyal customer is the US government itself. Randolph Engineering has been making tons of sunglasses for the US Air Force, the US, Navy, and the US army for many years now.
The super brand's lenses come in anti-reflective, scratch-resistant lenses that are distortion-free. These are capable of blocking 100 percent UVB and UVA light to protect your eyes.
While high-end sunglasses come in hefty price tags, You can grab a decent pair of Randolph Engineering aviator sunglasses at $200 price points.
Big Hollywood names such as Tom Cruise, Zac Efron, Dwayne "The Rock" Johnson, and Johnny Depp have worn Randolph Engineering eyewear. Founded in 1972, the American eyewear company is headquartered in Randolph, Massachusetts.
10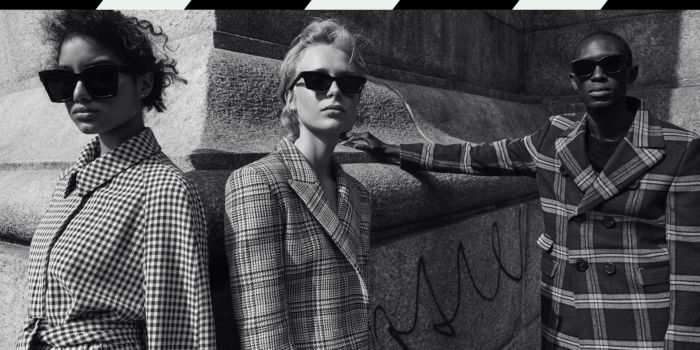 Warby Parker
Warby Parker is way too young compared to Ray-Ban or American Optical that have been around for centuries. Bu the company is gaining popularity because it is where affordability meets style.
In fact, it is safe to say that it is the cheapest, but great-quality sunglasses brand on this list. So, you can check this one out. You can never go wrong with Warby Parker as it offers superb value for its price.
In this day and age, everyone seems to be living in a fast lane. Warby Parker understands that well that it mainly sells its products online. Its polarized sunglasses only cost as low as $95.
What is even more interesting about this brand is its effort to give something back to society with its buy one, get one (BOGO) business model. Each time a customer buys a pair of Warby Parker sunglasses, the company pays to have another one made. Then, the money goes to charitable institutions or non-profit organizations.
This American sunglasses brand was established in 2010 by David Gilboa, Neil Blumenthal, Andrew Hunt, and Jeffrey Raider.
11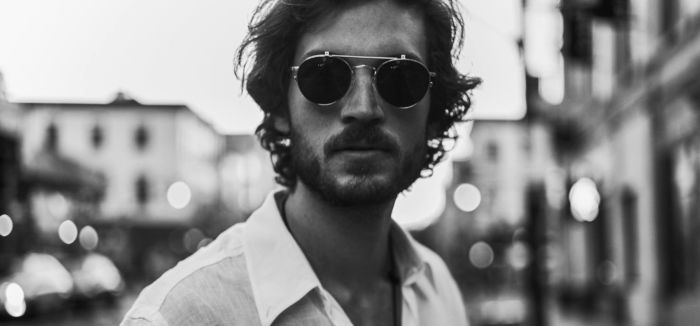 Moscot
Moscot is one of the best brands to look for if you are shopping for a long-lasting pair of sunglasses. This super brand was first established in 1915 by founder Hyman Moscot in 1915.
Moscot has been around in the eyewear industry for around 104 years. So, it is one of the oldest landmark names that join the ranks of Ray-Ban, American Optical, and Persol.
Apart from being one of the oldest and the best brands of sunglasses in the world, Moscot is also one of the long-running New York-based companies. Until now, it remains as a privately-owned business managed by the Moscot family. The fourth-generation Moscot, Harvey Moscot, currently sits as the company president.
As a world-famous sunglasses manufacturer, Moscot sets itself apart from other brands by its bold and classic designs. The company makes excellent quality products that also come in fair price tags. For example, the Macher Sun is pegged at $320.
So, anyone who chooses this premium brand will have to dig deep into their pockets to get a pair of Moscot shades. A number of Hollywood male celebrities, including Johnny Depp, Paul Rudd, Jeff Goldblum, and James Franco, are avid fans of Moscot.
12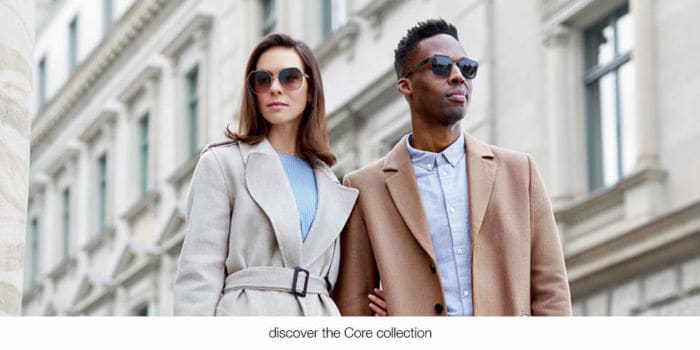 ic! berlin
Other than Mykita, our list of top 15 best sunglasses brand includes ic! berlin as another German eyewear manufacturer. It is touted as one of the most innovative sunglasses makers, too.
For 23 years, the company has toppled competition with its own expertise. The brand has been awarded various accolades recognizing its revolutionary designs.
The German eyewear brand is widely known for its light and flexible sunglasses. If you are in search of the comfiest eyewear in the market, ic! berlin is the go-to brand.
While a pair of ic! berlin is sold quite expensively, you are paying for the brand's standard quality and durability. It is guaranteed to last for a long time, which is something that fashion enthusiasts love about this brand.
ic! berlin was founded in 1996 by Ralph Anderl. The company's headquarters are presently based in Berlin.
13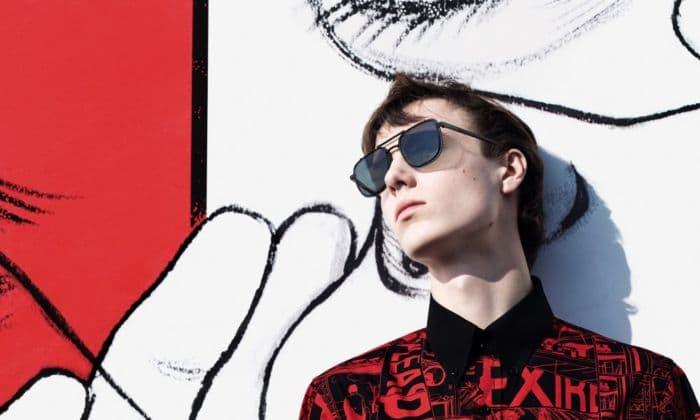 Prada
Prada is a household brand of high fashion that needs no introduction. The iconic Italian brand is synonymous to class, elegance, and luxury.
It makes a wide range of products such as high fashion clothes, leather goods, shoes, perfumes, and of course, sunglasses. The company gets a nod for its elaborate designs that wow both the fashionistas and fashion critics from around the world.
Its broad eyewear collection is nothing but a definition of sophistication and style. A pair of Prada sunglasses have impeccable designs — from colorful to eccentric, vintage to innovative.
Prada's designer eyewear range from a butterfly, cat eye, and oval frames. Its distinctive appeal never goes out of style, which is why Prada is still a leading brand in eyewear business today. Prices start from $250 to $300.
Prada, originally named Prada Brothers, has been doing business for more than 105 years. The world-famous fashion house was founded in the year 1913 in Milan, Italy by brothers Mario and Martino Prada.
14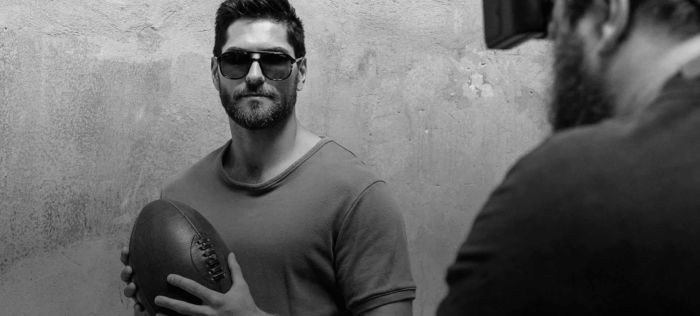 Carrera World
Founder Wilhelm Anger built his sports goggles company in 1956. He branded it Carrera Panamericana – a name after the fastest and most dangerous race in the world. For Anger, it means the future and forward thinking.
Carrera offered its first new line of sports glasses in 1977. Two years later, the brand launched its revolutionary line of sunglasses known as the Carrera Porsche Design Collection.
The company collaborated with motorcar designer Ferdinand Alexander Porsche to come up with this special eyewear collection. This pair of sunglasses was introduced in the market with folding glasses and interchangeable lenses.
The brand also worked with famous designers like Jimmy Choo. In 2014, the Austrian sunglasses maker and Choo launched the exclusive capsule collection for Men.
This eyewear brand is known for its popular oversized aviator-style frames. It has marked its fashionable comeback in fashion in recent years with sleek urban frames made from ultra-lightweight and scratch-resistant materials.
Aside from its timeless classic signature styles, the brand rewrites history as it debuts its legendary Champion model known for its perfect fit and modern flair. Prices of some of the brand's eyewear sell for $150 to $200.
The Carrera trademark belongs to Safilo Group S.p.A. that makes and designs sunglasses and sports eyewear. Although it was established in Austria in 1950s, it is now headquartered in Padova, Italy.
15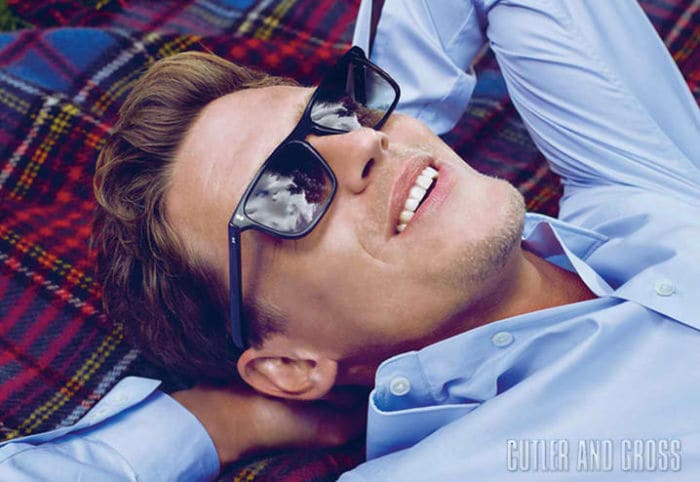 Cutler and Gross
Cutler and Gross round up our list of the top 15 best sunglasses brands in the world. The British designer eyewear company was founded in 1969 by Graham Cutler and Tony Gross, hence, the company's name.
In the last 50 years, Cutler and Gross have become one of the biggest luxury brands in high fashion eyewear. The name constantly appears on catwalks around four major fashion weeks. Cutler and Gross have also built its own museum.
This designer eyewear brand takes pride in mixing cool style and its stellar Italian craftsmanship. This superior sunglasses brand is also uniquely creative. Since its inception, sunglasses and optical frames have trademark numbered designs and without a fancy logo.
Some of Cutler and Gross's frames come in classic choices. But on top of that, you can also go for its bold, angular designs in brighter colors.
This supreme brand also offers palladium frames, which is one of the rarest and extremely shiny silvery-white metals to find. They all come in the highest UV protection, too.
Over the years, Cutler and Gross have stayed to be a popular choice among the most famous designers, artists, musicians, actors, and other influential people that walk this planet. At present, the company has retail shops all over the UK, North America, and Canada.
Some of the newest pairs of Cutler and Gross sunglasses are priced at about $400 to $500.