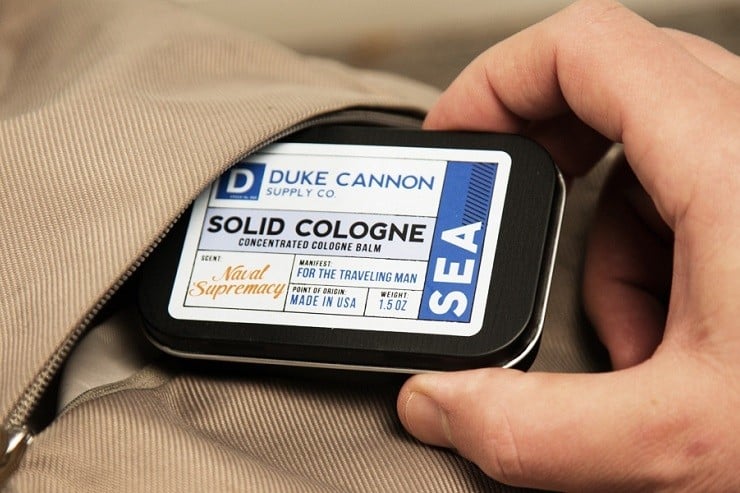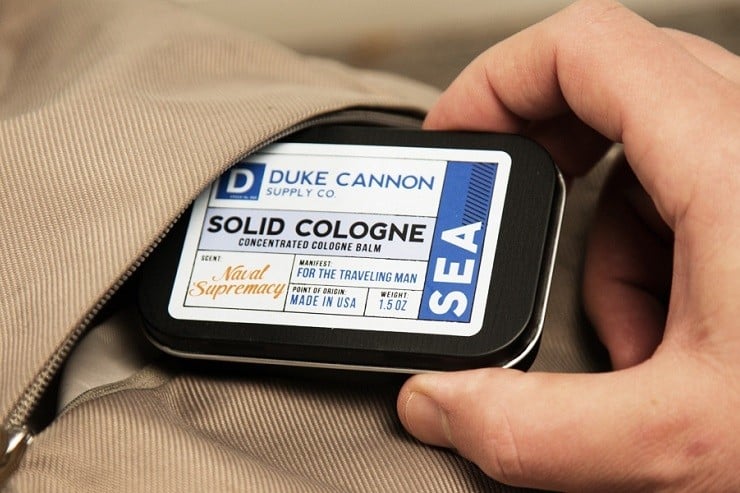 Duke Cannon Supply Company is very focused about their men's hygiene products – they like to pump up the machismo!  It started with their "Big Ass Brick of Soap" made like the one used by the military in Korea, and incidentally is still made in that same factory.
Their newest product may be cologne but Duke Cannon have done their best to make even this a "Manly" product.  The Duke Cannon Solid Cologne ($25) is a concentrated balm that melts on the fingertips for precise application.  The cologne balm is presented in a 1.5 oz tin that fits discretely in a gym bag, desk drawer, or briefcase.
Proudly made in the US, from natural and organic ingredients, the cologne comes in three manly scents: Redwood gives you a woodsy smell like you just came out of the forest, Naval Supremacy provides a water-splashed scent, while Open Skies emulates clean air and freshness.
Said to last a long time even when used multiple times a day, this solid cologne is not only subtle in its presentation, it will not be lost to spills as a liquid might.  And of course – Duke Cannon supports several veterans organizations with the proceeds from every sale!   [via]