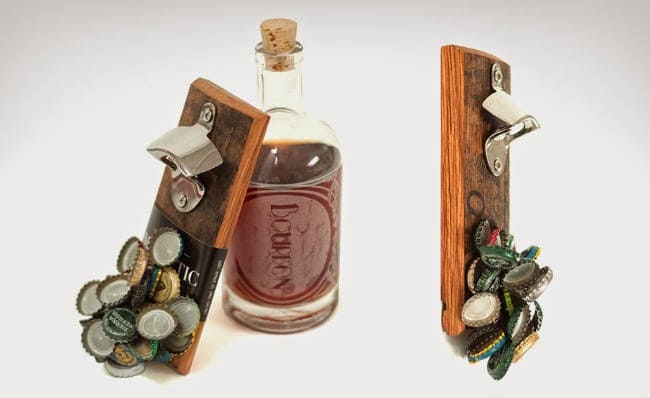 Where´s the bottle opener when you need it? Forget about hunting for a tool to crack open your beer with this cool looking wall mounted bottle opener. Aside from being functional, the

Bourbon Barrel Bottle Opener

($62) evokes images of booze soaked bars of years gone by. That´s thanks to its rustic look, made from real wood sourced from bourbon whiskey barrels, while the opener itself is made from tough stainless steel. As an added touch, there is a strong magnet below the opener which is forceful enough to hold 60 opened bottle tops in place.