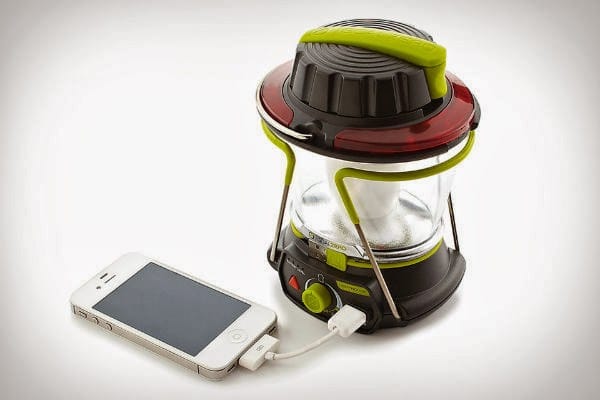 One way to get out of trouble if you are lost in the wild or caught up in a natural disaster is to have a light. Yes, a simple light is one of the most important tools for navigation, but for also getting yourself seen. Turn yourself into a human beacon with the

Goal Zero Lighthouse 250 Lantern

($80), an extremely powerful lantern that will stay on continuously for two days. Aside from being a stellar light, the Goal Zero Lighthouse 250 sports a USB port that lets you charge devices from the lantern. On top of this the Li-ion battery can be recharged via the manual hand crank or via the supplied solar panel, making the Goal Zero Lighthouse 250 the ultimate survival lantern.