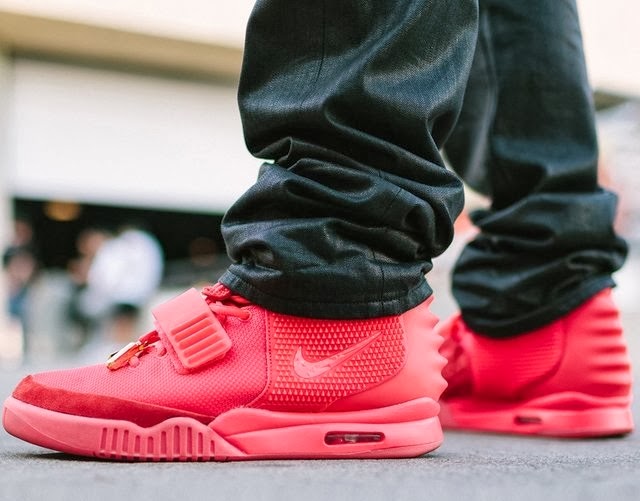 The fact that the Air Yeezy 2 Red October sneakers made it to market at all took us by surprise here at MensGear. Long-time Nike collaborator, rap legend, and Kim Kardashian accessory Kanye West had severed ties with Nike to move to rival Adidas. The

Air Yeezy 2 Red October

was their last collaboration together and some even speculated whether Nike would release the sneaker at all. Well the company did a few weeks ago, via just one subtle Tweet that revealed the Red October´s were now available from the Nike Store. 10 minutes later they had sold out, and now picking a pair up will cost you an awful lot of money. If you can find a pair on eBay you will have to fork out around $10,000!