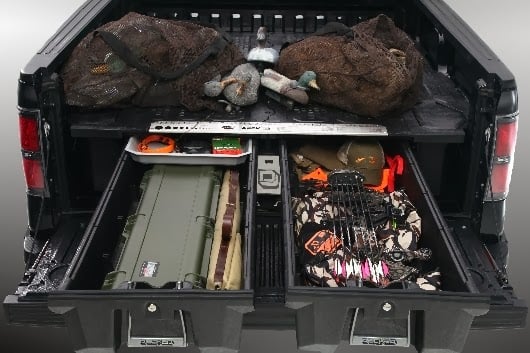 This custom deck has been design for the extremely popular Ford F-150 pickup and can be made to fit models from 1997 to 2003 as well as the 2004 Heritage Edition. The

DECKED

($995) unit has a bed length of 6 feet 6-inches and has storage space for even the most demanding of work or leisure needs. Made from high density polythene and with a steel frame, DECKED can handle a 2 ton weight on top of it while storing plenty of stuff inside. 
The DECKED unit fits perfectly into your truck, while you don´t have to worry about bolting it down as it fits with the original F-150 tie downs.