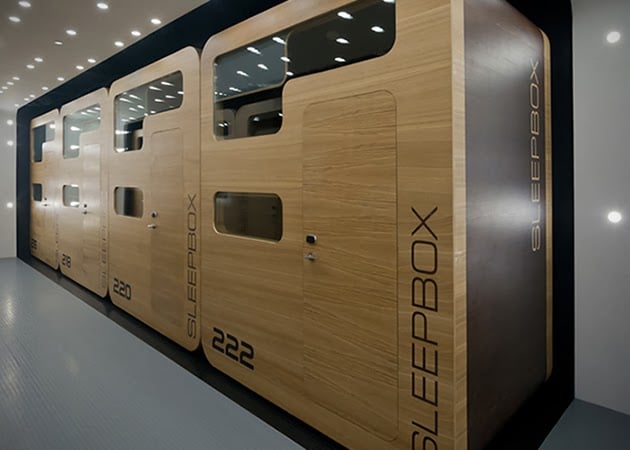 With the Winter Olympics heading to Russia there will be plenty of tourists descending on the country, so hotel space will become like gold. Taking a cue from the Japanese is the

Sleepbox Hotel Tverskaya

 in Moscow. This hotel features high end hotel rooms with plenty of luxury and mod cons; however the twist is the rooms are very small, box like you could say. Each box is cleanly decorated and sleeps up to two people, while they are supplied with beds, LED reading lamps, and electric outlets. Communal shower and wash facilities are located on each floor, while there are also individual storage lockers for your gear.