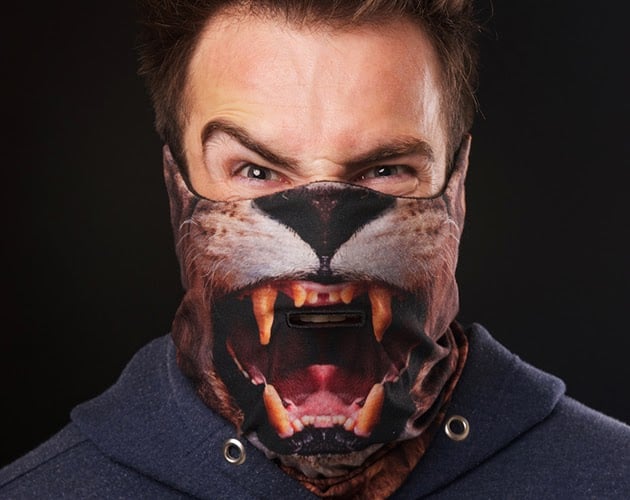 We´re church on Sunday guys here at MensGear but when we first saw the Beardo Lion Ski Mask HD we could not hide the desire to hold up a bank… so we did… on Grand Theft Auto V while wearing this mask. While you probably shouldn´t pop into the local market wearing this you can avoid causing an "incident" by wearing it on the slopes. The

Beardo Lion Ski Mask HD

($29.99) features the world's only 360º seamless HD design and sports a fleece lining for keeping your chops warm, while anti-fog protection stops your goggles steaming.