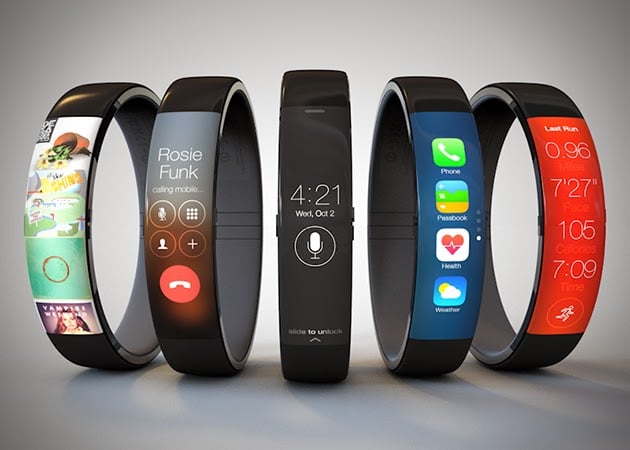 We have long been treated to rumors of Apple´s much anticipated iWatch, the company´s first foray into the growing wearable market. However Cupertino is not content with average products like the Samsung Galaxy Gear and has said we will only see an iWatch when something truly remarkable can be achieved. Perhaps the execs at Apple should look no further than

Todd Hamilton

, a San Francisco based designer who has created this iWatch concept.
The concept is certainly more elegant than any smart watch we have seen before and takes its design cues from Nike´s FuelBand. In Hamilton´s mind the iWatch will deliver the kind of wearable tech not seen in the consumer space before, such as full Siri integration, and full smartphone functionality. If Apple deals with the tech and takes on Hamilton´s design you could color us happy, but of course this will never be built by Cupertino.