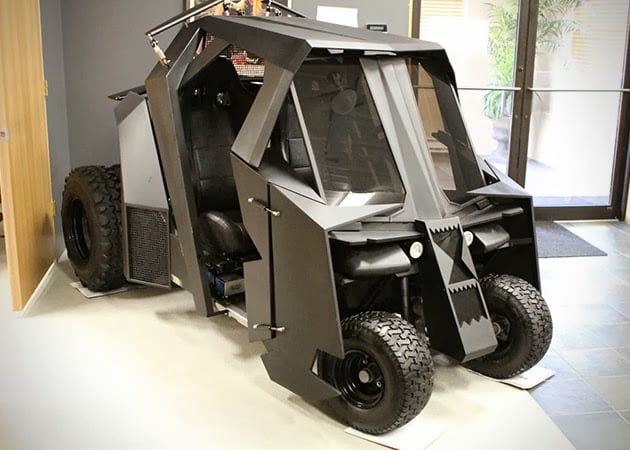 We have established before that we love golf carts and have shown you a few prime examples of supped up vehicles to hit the fairways with. However, we don´t think any match up to this frankly amazing

Batman Tumbler Golf Cart

.
The Batcart started life as a regular EZ-Go cart but has gone through an extensive redesign at a budget of $30,000 to end up as something the Dark Knight would definitely be proud of. We love the attention to detail, like the faux jet engine at the rear and the dual wheels at the back. In terms of golfing luxury, this is also a kick ass cart with a built in iPad stand, leather seats, and an anti-theft kill switch.