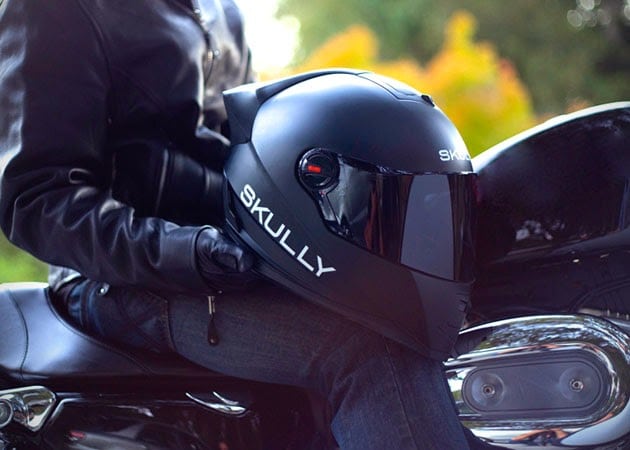 Motorcycle helmets are getting technical, and not just in the way they protect your head. When I think of a heads-up display I would typically think of a fighter pilot, or more recently cars that graphically mount things like speed onto a heads-up window display. Now helmets are following suit, and the

Skully P1 Heads-up Display Helmet

($TBA) is the most innovative and technically advanced yet.
Featuring a fully integrated heads-up display and a rearview camera, the attractive Skully P1 can also be linked to your smartphone via Bluetooth and this is where it really comes into its own. Once connected you can get weather reports, take calls, listen to music, and a lot more thanks to voice controls. The unit also comes with turn by turn navigation and other heads-up standards such as speed and distance travelled.