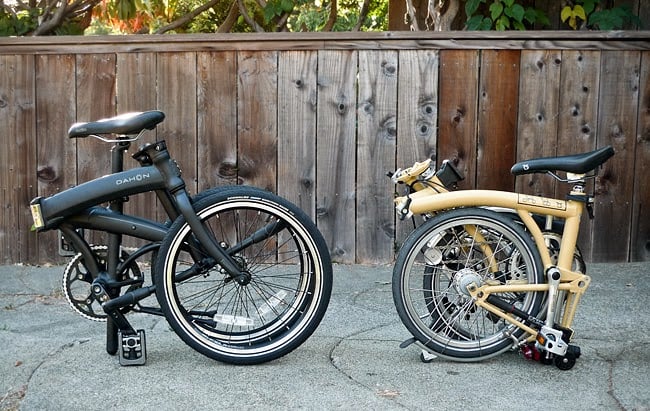 Folding bicycles are hardly a new concept, but oftentimes when we come across one such ride we are left a little underwhelmed. Normally these foldable bikes are really hard to pack away, never fold just how they say they will and the quality of the actual bike when extended typically leaves a lot to be desired.
The Brompton Folding Bike certainly changes that and our perceptions too. The

Brompton Folding Bike

($1,700) folds easily into a lightweight package no bigger than a small suitcase, while when extended this is a high quality ride that is light and comfortable. Featuring six gears the Brompton is all-terrain, sports nice chrome mudguards, and M style handlebars.