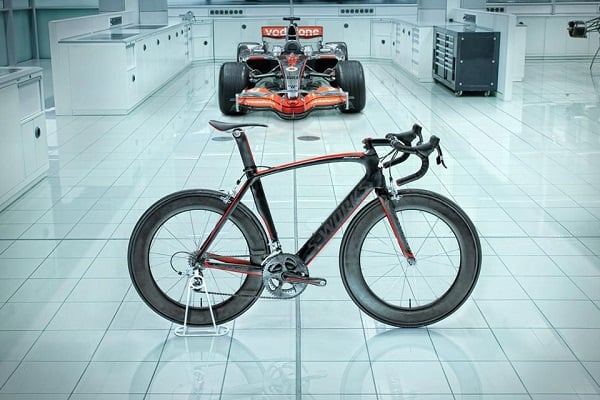 McLaren is known as one of the most successful teams in Formula 1 and as a builder of much sought after supercars like the McLaren F1 and MP4-12c. So what happens when one of the best auto engineering companies in the world turns its attention to self-propelled two wheeled transport?
Well, you are left with the stunning

SpecializedS-Works x McLaren Venge Bike

($TBA) that's what. McLaren has thrown all its engineering prowess into the Venge Bike, a bicycle that looks like it would be at home at the Olympic velodrome. Innovative is just another word to McLaren, and so it proves here as the Specialized S-Works x McLaren Venge Bike is strong, lightweight (to the extreme at just 2lbs), and is built from carbon fiber. What it will not be is affordable!