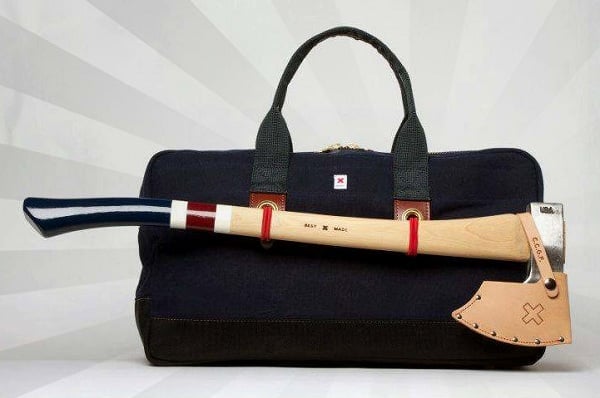 Kevlar is what we usually associate with bulletproof vests, so we already know it is a durable material. It also happens to be fantastic when applied to other products, just like the

Kevlar Gear Bag

($245), a high end carry bag that lets you haul your gear around in style. Most guys are not that fashion conscious, so it is nice to see that the Kevlar Gear Bag is simple, elegant, classy, and understated.
This weatherproof bag boasts three layers, a heavy navy waxed canvas outer-body, a rigid impermeable waterproof core, and a smart gray canvas interior, while ballistic nylon keeps the bottom in shape and away from the climate.