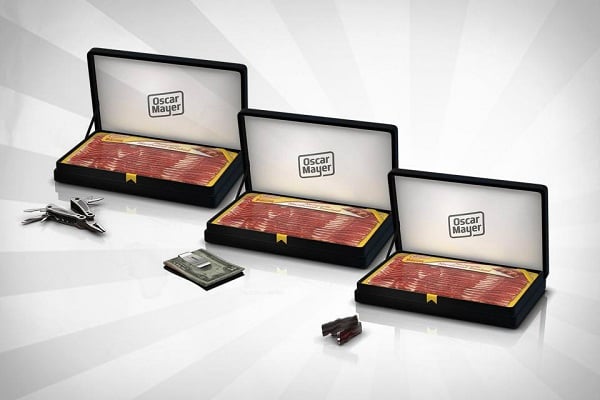 Men love bacon! The salty delights of Bacon make for the perfect breakfast food, and also a great combatant against a hangover. For those guys out there who really love their streaky pork, Oscar Mayer has brought the

Bacon Gift Box

($TBA) as a perfect Father's Day gift.
There are several different Bacon Gift Boxes available, but each comes with a gadget. The Matador Box comes with bacon cufflinks, the Commander Box comes with a money clip, while the Woodsman Box features a multi-tool. Each box includes 18-20 strips of delicious naturally hardwood smoked bacon, and each is climate controlled to keep that tasty food in the best of order.