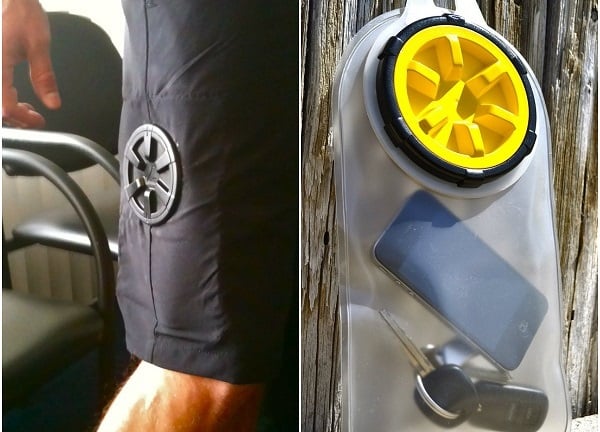 Whether you are alone or with a group, there are times on a beach where you want to jump in the surf but can't in case some miscreant comes and steals your phone, wallet, or whatever. We were really happy when we saw the Stash Waterproof Pocket Shorts, a great new product that means beach going just got less stressful.
Wave goodbye to sitting on the sand while your friends hit the sea thanks to the Stash Waterproof Pocket Shorts, which are available for funding on

Kickstarter.

These board shorts feature a completely waterproof pocket that will keep your belongings safe and more importantly, dry! On top of their obvious practicality, the Stash Waterproof Pocket Shorts also come in a variety of stylish designs, meaning you will also look good in them.