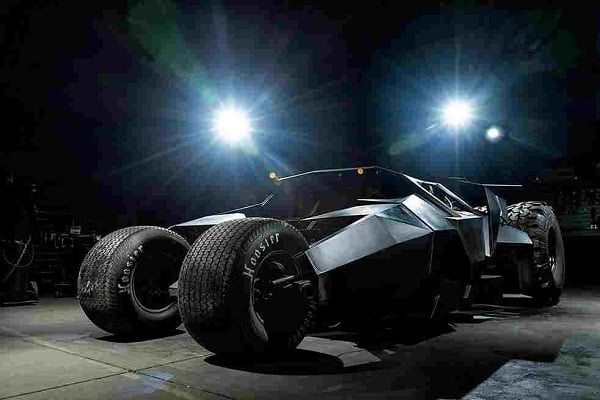 We have been waiting for this. Ever since Batman Begins burst onto the scene nearly a decade ago we were fascinated by the retooled and rethought Batmobile. Gone were the outlandish and frankly impossible car designs of old, and in came a new functional vehicle that looked and acted the part. We knew that it was only a matter of time before someone decided to re-create the Batman Tumbler Batmobile, and that time has come.
The Batman Tumbler Replica has been built by

Team Galag

at a cost of $1.6 million and it is a fully working life size replica of the real Tumbler from the Batman movies. The Batman Tumbler Replica features a 6.2 liter V8 engine and will easily achieve its top speed of 100 mph. The great news is that this is a completely street legal replica; the bad news is it will cost a fortune to buy.