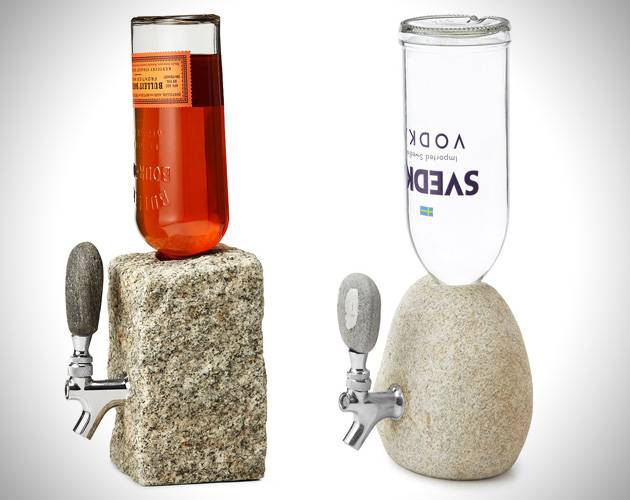 When having a bit of a get together at your apartment you want to look the part. This can be achieved in how you dress, act, and of course with some cool little features in your house. Just like this Natural Stone Drink Dispenser which will bring a splash of unique charm to your drinking get-together's.
Created by designer Jeff Henderson, each of the

Natural Stone Drink Dispensers

($125) is hand crafted in New England and comes complete with a stone lever and stainless steel spigot. The company is running out of the stones they use to make these dispensers, so make sure you get yours quick as after that the current cache is sold the dispensers will be made from granite.