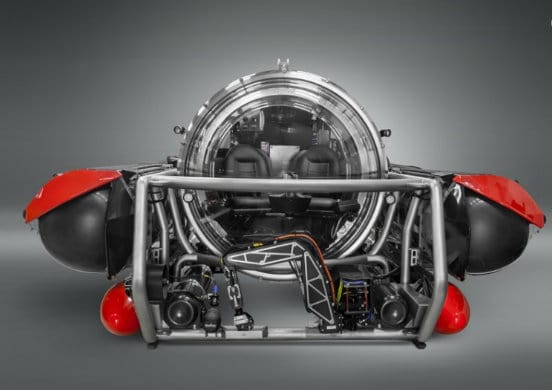 You can finally live out your wildest James Bond fantasies when we see the

U-Boat Worx C-Explorer 5

. This amazing submersible is a five-person sub that brings a personal touch to underwater exploration and comes in 100 and 200 meter. This U-Boat sports a 360 degree pressurised plastic bubble, a deflatable ballast tank system, air-conditioning, and up to 43.2 kWh of battery capacity. With a cruising speed of around 3 knots the C-Explorer brings a whole new meaning to the phrase "swimming with the fish".