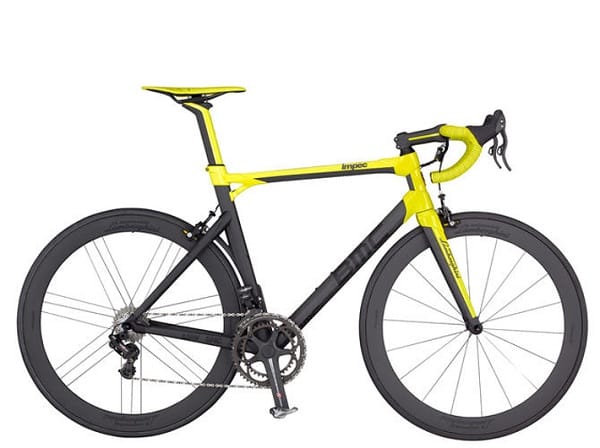 We are used to seeing Lamborghini's that command the asphalt with ferocious power spewing from the engine. However, sometimes Lamborghini likes to command the asphalt in a different way but with this new "Lambo" you will have to use your legs to generate power and not 600+ raging horsepowers. The 50th Anniversary

Lamborghini Road Bicycle by BMC

is made of lightweight carbon fiber, and apparently takes design cues from Lamborghini cars such as the Aventador. Oh yes, and this bicycle costs $32,500!