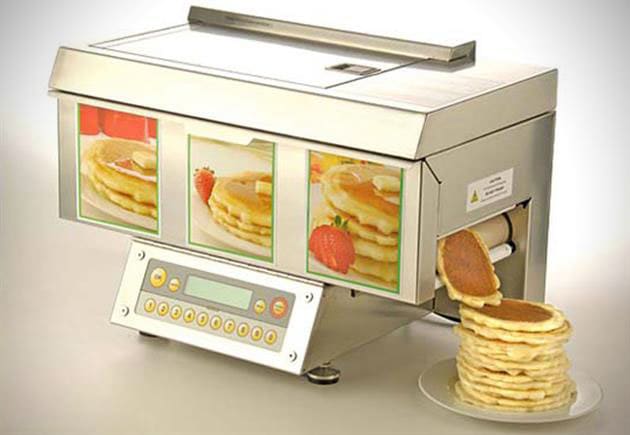 Most people would agree that a pancake is a fantastic way to start the day, or in fact they are great any time of the day. But if you have just woken up, sometimes you want the pancake but cannot bring yourself to cook it. Luckily we have a new helping hand thanks to the ChefStack Automatic Pancake Machine.
This machine does all the hard work so that you can just sit back and taste the savoury and sweet delights of your favourite pancake. This classy appliance puts in an industrial shift, pumping out a staggering 200 pancakes in one hour and it makes absolutely no mess either, thanks to provided batter bags. The pancakes produced are fluffy, golden, and surprisingly light at 97% fat free. The

ChefStack Automatic PancakeMachine

($3500) has revolutionized our mornings, now let it revolutionize yours!