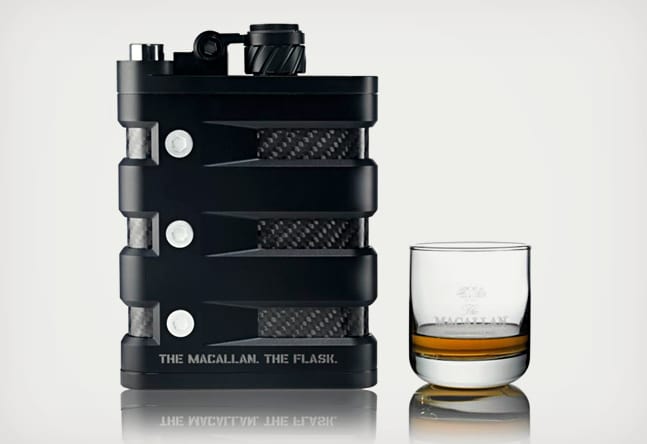 We love this drinker's dream collaboration. Oakley makes sensational sunglasses and peripherals, while Macallan is a legendary scotch maker, so what could be better than mixing the two to make an out of this world flask? Not much is the answer.
The

Macallan x Oakley Flask

($900) draws upon Oakley's history of working with metal to deliver cool items, but this time the company gives the sunglasses a rest. Instead they are bringing us this flask that is composed of food-grade steel, carbon fiber, and aerospace-grade aluminum. The bottom is rubberised to aid in grip while the aluminum funnel continues the lavish materials and design. Macallan is one of the most, how should we say this, expensive whiskeys out there, so it is kind of fitting that it gets such a high-end flask.