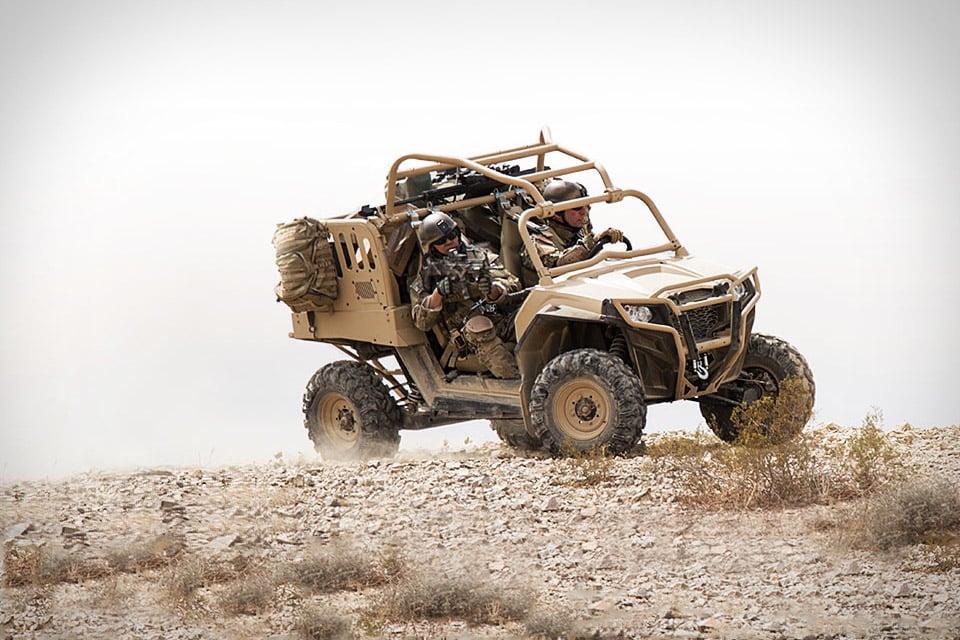 Whether you love to indulge your military fantasies without ever joining the forces, or just like to get your kicks from some rugged off-roading, we have found just the vehicle. The

Polaris Defense MRZR

($TBA) is good enough to see you whizzing blissfully across any terrain. The motor is a Polaris ProStar 900 engine that puts out 88bhp, but with that light body the speed is mighty quick, while the all-wheel drive and electric power steering will give you the kind of handling usually reserved for go-karts. The MRZR comes in two man and four man variants.