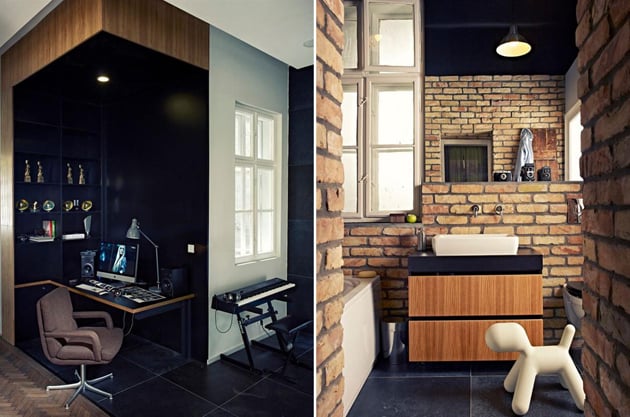 Quite possibly the ultimate man pad, this studio designed by Viktor Clasp is perfect for indulging your manly needs and living in total comfort. Not a geek station, this high class studio doffs its cap to all things that men crave, and our designer friend Viktor certainly knows what men want.
Designed for the signer songwriter

Eder Krisztian

, the studio is located in the beautiful capital of Hungary, Budapest. While this is a bachelor pad, it loses nothing on style, and luxury, and we are fans of the clean walls and wooden floors, a perfect blend between light and dark. Of course, those brick walls also catch the eye, while the attention to detail in delivering the full manly experience is staggering.