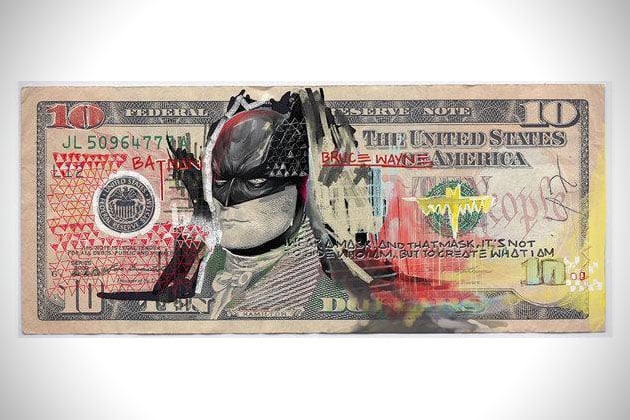 There has always been a vast community of people who collect superhero paraphernalia, but in case you did not know, being a superhero fan is now cool, so being a collector does not mean you have to live in a dark room. Being a comic book or superhero geek is now acceptable, of course thanks to the host of movie blockbusters featuring our favorite crime fighting heroes. Marvel and DC characters alike are now more popular than ever, and a genre that is showing an increase in interest is superhero art.
Take a look at the Justice League Dollar Bills, cool redesigns of notes created by artist

Aslan Malik

. Transforming US currency into something altogether different, these notes feature the faces of dead presidents wearing their best DC character costumes. 5 presidents are featured including Abe Lincoln as The Flash, Andrew Jackson as Wonder Woman, Ulysses S. Grant as Superman, Alexander Hamilton as Batman, and Ben Franklin as Green Lantern.