When a dedicated car collector is missing, try looking for them at a ridiculously expensive auction, discreetly but enthusiastically bidding for a new four-wheeled stunner. Because that's where the rarest and most expensive cars can be found. And a collector's automobile collection is never really complete.
Sure, people can find some really expensive cars in luxury dealerships as well, but there is something truly special, unique and irresistible about expensive classic cars that rip out fortunes from your bank account, yet bring home priceless legacies and historic value. This is why this article focuses on some of the most expensive cars ever sold at auction.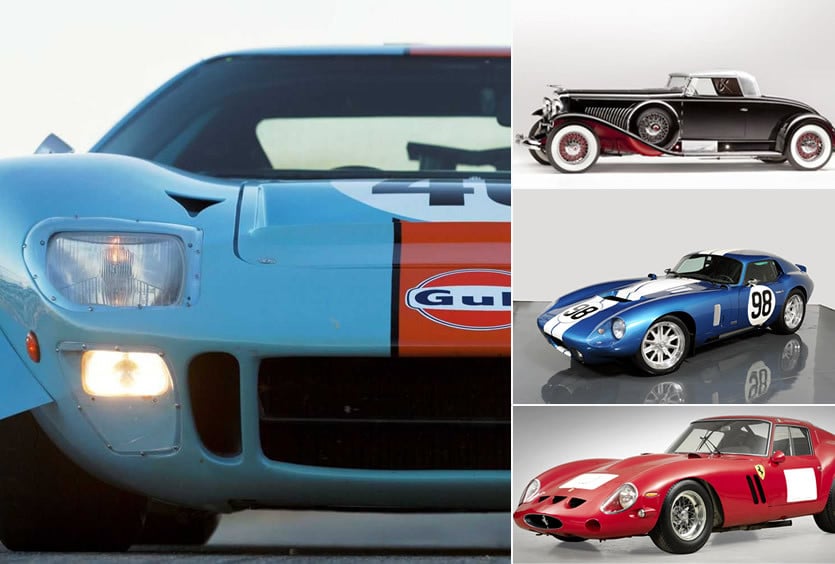 1962 Ferrari 250 GTO – Most Expensive Car Sold at Auction
When this historic Ferrari 250 GTO was sold for $34.65 million last summer, it hit the new record for the most expensive car ever auctioned. Given that only 39 GTOs were ever manufactured (including a few variations), the fact that this one went for such an astonishing price was to be expected in a sense. The vintage racing car was actually the 19th unit in the series and it was delivered to its French owner, racer Jo Schlesser in 1962. It came second in the Tour de France race that same year.

1962 Ferrari 250 GTO Berlinetta, chassis 3851 GT. Photo courtesy Bonhams.
Unfortunately, not long afterwards the car became the only GTO to be involved in a fatal crash. It happened at Montlhery, near Paris, during a race in which the driver, Henri Oreiller, lost his life. The event clearly left a dark mark on the vehicle's history and its price was naturally affected as well. However, Italian businessman and car enthusiast Fabrizio Violati decided to buy the repaired car and participate in various European races and events, thus enhancing its prestige. The GTO remained in Violati's possession for almost half a century (49 years) before he passed away in 2010. His family decided to sell the car together with the rest of Violati's outstanding car collection.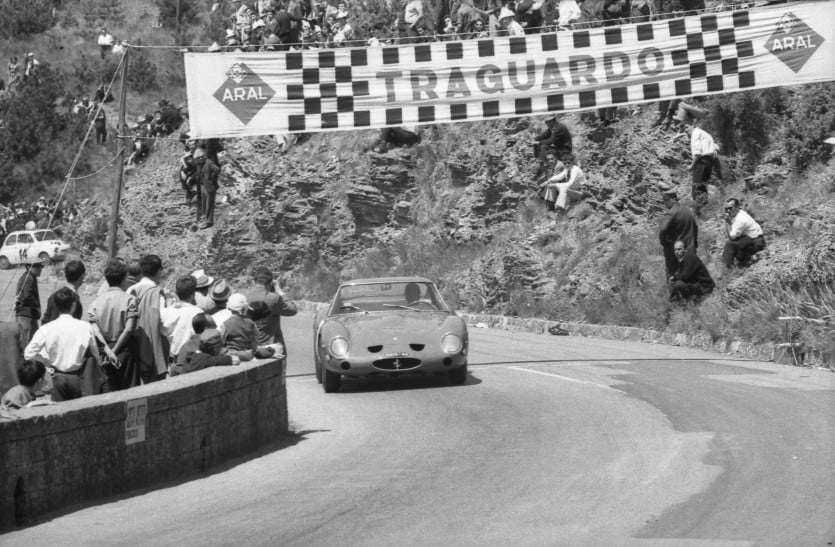 Chassis 3851 at the 1964 Coppa Consuma hillclimb. Photo courtesy Goddard Picture Library
1968 Ford GT40 Gulf/Mirage Lightweight Racing Car
Winner of multiple races – including its Spa debut one in 1967 under the hands of Jacky Ickx and Dick Thompson – this stunner went for $11 million at auction. It is an iconic racer with vintage soft blue and orange paint job, as well as the eye-catching number 40 on the sides. Only three lightweight Ford GT40s were produced, and only two of them have survived until the present day. This is one of them.
The 1968 Ford GT40 Gulf/Mirage Lightweight racer flaunts many alluring features, one of them being the fact that it is a "carbon fiber pioneer". It played an important role in the 1971 Le Mans action movie alongside Steve McQueen. Still in a remarkably good condition, this is obviously one of the most coveted collection-worthy vehicles in the world.
1931 Duesenberg Model J Long-Wheelbase Coupe
If you know your rare and ridiculously expensive cars, you know that Duesenbergs are some of the best collectibles you can add to your collection. This one is a 1931 Duesenberg Model J Long-Wheelbase Coupe and it represents a superb example of pre-Great Depression automotive gems from America. Elegantly long and remarkably powerful, the car was sold at auction in 2011 at a Pebble Beach event, where it fetched 10.34 million. The price is obviously justified by the car's bespoke beauty and historic value.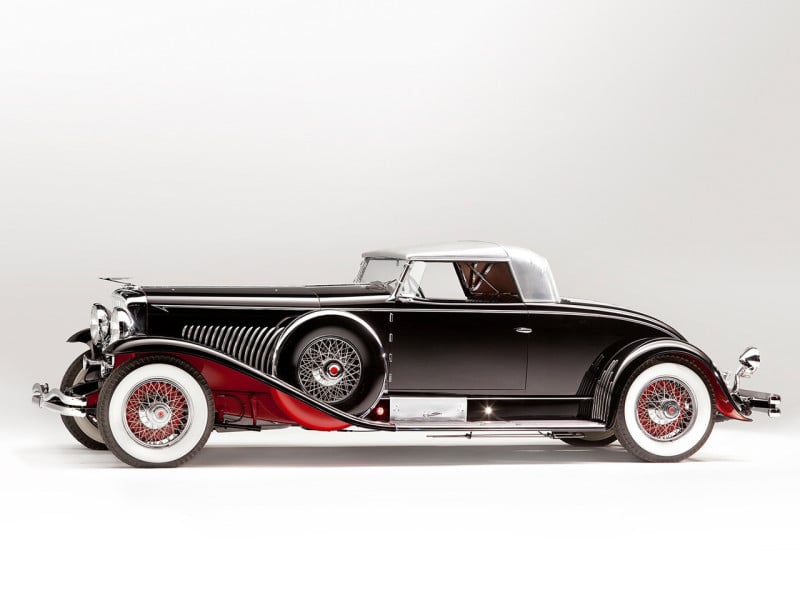 1965 Shelby Daytona Cobra Coupe
We just love the fact that this car was imagined and then created with the very clear purpose of outrunning the Ferraris of the time in GT races. 1965 was the year when it fulfilled its life mission, and then kept doing it again and again. This remarkable Shelby Daytona Cobra Coupe – chassis #CSX2602 – participated in eight races in its debut year, and won four of them! It also brought Shelby the 1965 title of World Manufacturers Champion.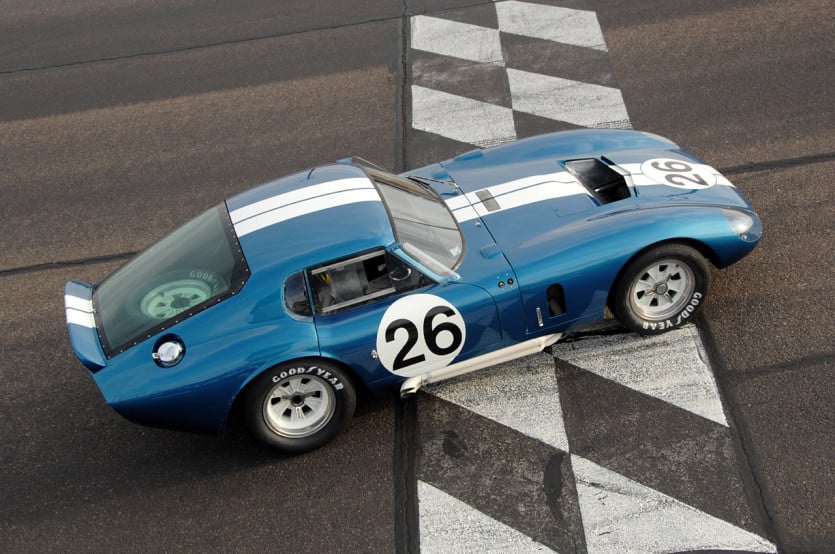 It was later bought by one of the pilots who drove it to victory, Bob Bondurant, who sold it again in 1969. The last time this stunner entered the market, it was sold at an auction for $7.685 million.
Image courtesy : https://www.autoblog.com/
1964 Ford GT40 Prototype
This rare Ford GT40 prototype still has its original gearbox and engine in working condition, which kind of brings history into the present days. It is one of the very first GT40 that Ford built, and it features a beefier engine than its siblings: a 4.7-liter V8 unit instead of a 4.2-liter one. Racers Bob Bondurant and Ritchie Ginther drove this car to third place at the 1965 Daytona Continental 2,000 Kilometers. Half a century later the rare prototype was sold at auction for no less than $7 million.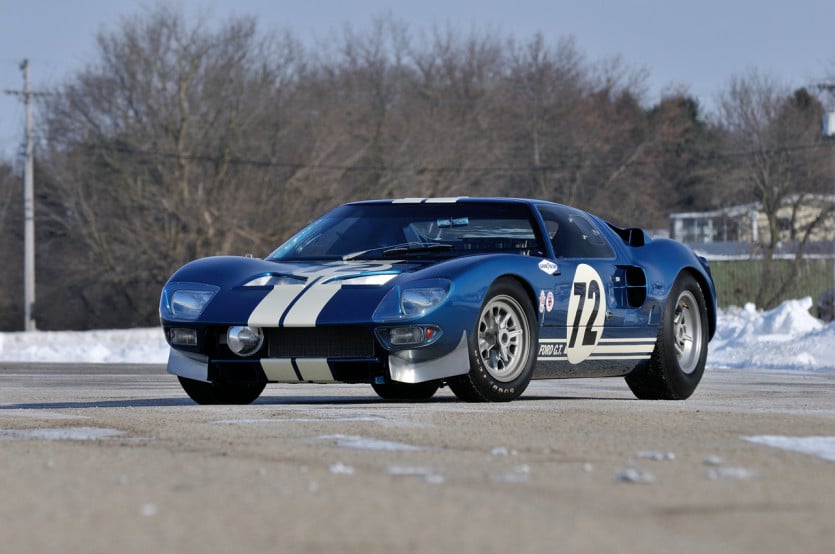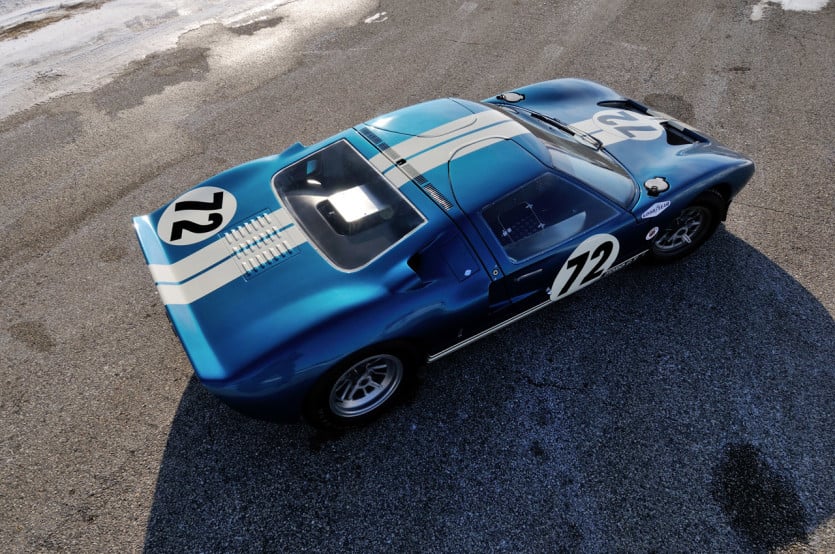 Image courtesy : https://www.autoblog.com/
1936 Mercedes-Benz 540K Spezial Roadster
The first owner of this gorgeous vintage Mercedes-Benz was Baroness Gisela von Krieger of Prussia. She was known as one of the ten most fashionable ladies in the world, leading a luxurious and exciting lifestyle, in which a Mercedes-Benz 540K Spezial Roadster fitted just perfectly as a personal ride. When the Baroness passed away in 1989, the 540K Spezial Roadster re-entered the market to the delight of enthusiastic collectors. Having been stored in a garage for decades, the car remained intact, with silk gloves, driving maps, and cigarette buds bearing lipstick stains still there.
The vintage Mercedes had quite an exciting life for a personal vehicle: World War II forced its owner to move from Germany to several different countries, and she always made sure her car would follow her when possible. Most supercharged Mercedes-Benz were either lost or stolen during the war, but this one was kept safe and in excellent condition throughout the years. When it was offered at a Pebble Beach auction in 2012, it was bought for an impressive $11.77 million.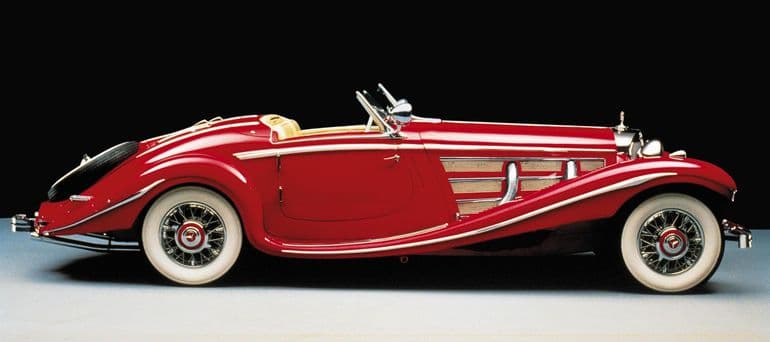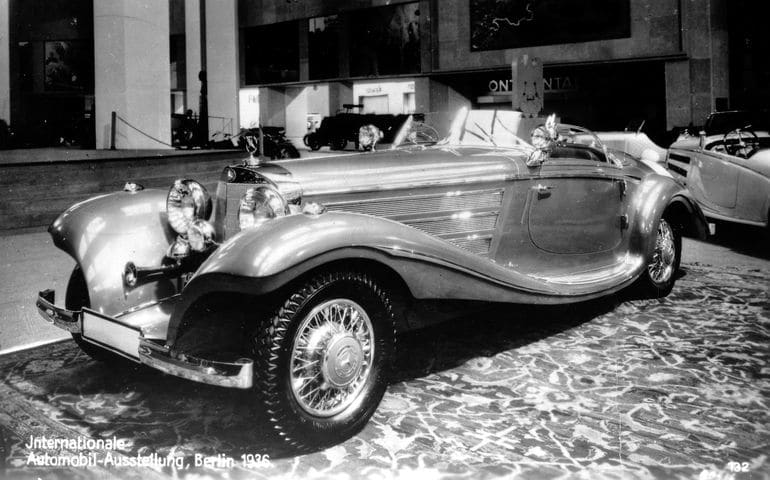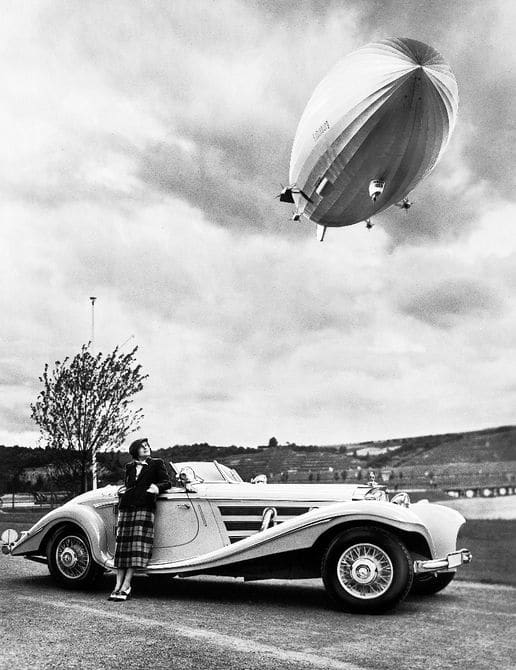 Image courtesy : Mercedes-Benz
1961 Ferrari 250 GT SWB California Spider
When this stunning 1961 Ferrari 250 GT SWB California Spider appeared at an RM Auctions event in 2008, it set a new world record by fetching $10.894 million. Its buyer was British radio and TV personality Chris Evans.
While this is not the actual car that appeared in the Ferris Bueller's Day Off movie, as some have speculated before, it does have some connection to Hollywood. For over two decades it was owned by James Coburn, the late American actor and academy award winner who was featured in over 70 films during his long career. This being a vintage Ferrari, which is arguably the world's most expensive car brand, it really isn't a wonder that it set a new record when it reemerged on the market.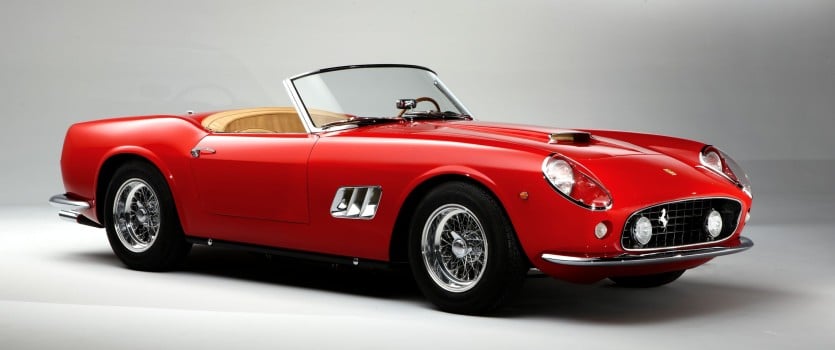 1954 Mercedes-Benz W196 Silver Arrow
This Mercedes is one of the most famous and coveted cars in the world. It had an intense life as a racer, participating in some of the highest level competitions, and bringing home trophies. Only 14 of these beauties were ever made, and only ten are still among us today. However, this one – chassis 006/54) is the only one in private hands, the others belonging to museums and of course Mercedes-Benz.
Engineered with the specific purpose of winning Formula One titles, it features a 21/2 -liter, straight-8 engine and numerous technological innovations that made it truly unique at the time. The Silver Arrow boasted inboard brakes, the first fuel-injected F1 engine, desmodromic valve actuation, independent suspensions, a lightweight frame, and a remarkably aerodynamic body.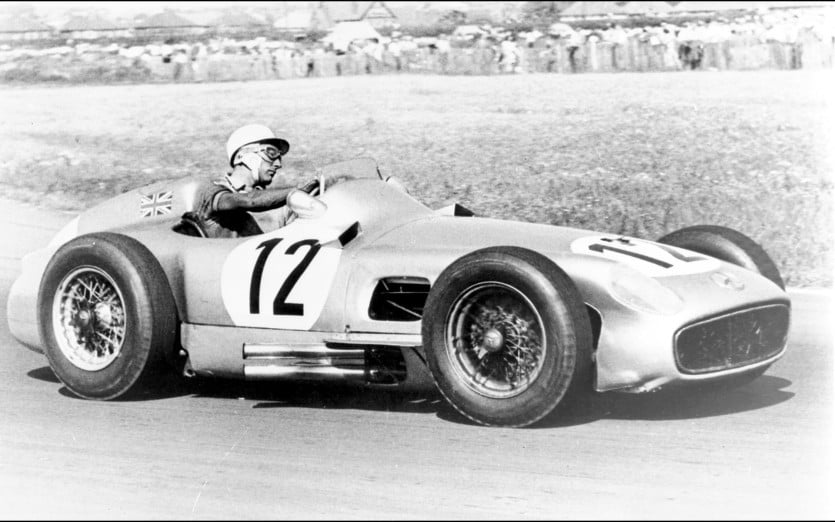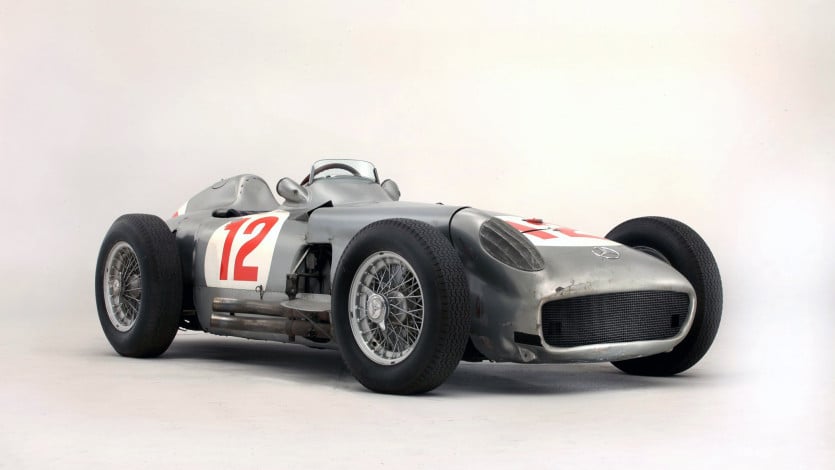 All of that coupled with the talent of some of the world's best racing pilots made this vehicle a legend of motorsports. When it was offered at auction in 2013, it quickly had bidders go wild and ended up selling for $29.6 million.