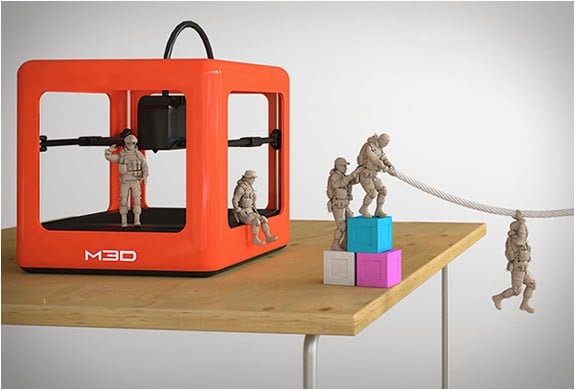 In case you´ve missed the boat, 3D printing is taking the world by storm. Gone are the days when this form of printing was the preserve of model makers, now manufacturers are turning to 3D printers to make everything from cars to guns. For the most part, 3D printing is an expensive pursuit and even "budget" printers run into thousands of dollars.
When we first saw the

Micro 3D Printer

($299), we thought that finally here is a 3D machine for the consumer; one that is accessible and affordable. Simple and elegant, this printer is perfect for beginners, but even experts will find something to love because getting models uploaded and printed is just so easy.

via

.