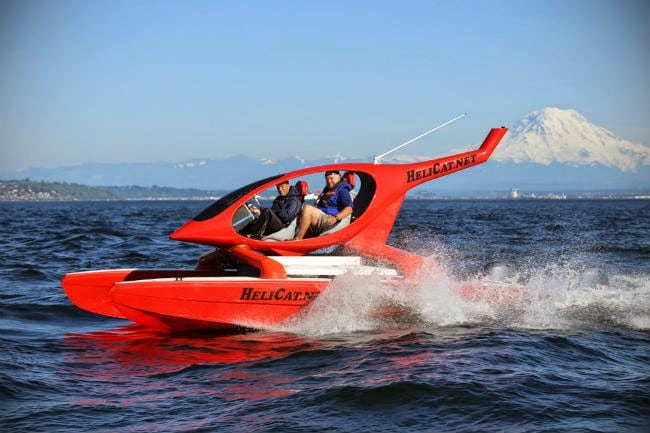 Looking like something a James Bond villain would get about on, the

HeliCat 22 Catamaran

($74,900) will leave you asking… is it a helicopter or a boat? Well, this is actually a craft for the water, so you can get your 007 kicks by skimming the waves in this insanely creative catamaran. At 21.5ft long, the HeliCat is a traditional catamaran with two hulls and that helicopter inspired beam, which of course results in high speed. Sure, the price is no ahem, drop in the ocean, but then again when has taking over the world or indeed saving it ever been a cheap pursuit?