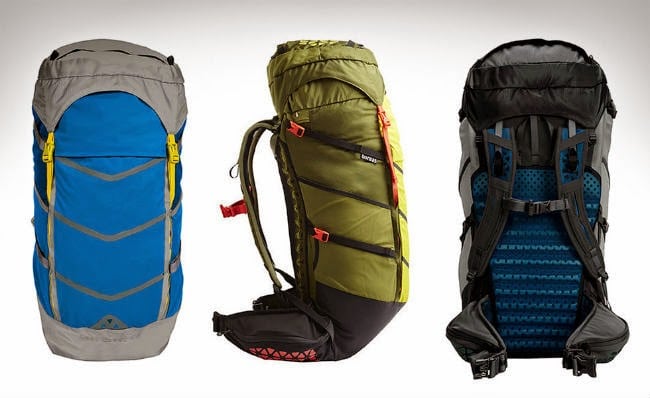 If you use your backpack to hit the trail or to use as a carry on for a flight, you probably think whatever pack you use is okay. However, normal packs are surprisingly bulky and hefty, which is not ideal if you´re are trekking or trying to get it on a plane.

Boreas Lost Coast Adventure Packs

($190-210) do away with the weight, coming in at just 3 pounds and 7 ounces (2 pounds and 7 ounces without the provided rain cover). The company has also done away with annoying straps and string that normally dangle on backpack, opting instead for a clean and friendly look. These packs still come with plenty of tech too, including a breathable airflow back, a rigid frame, and weatherproof construction.