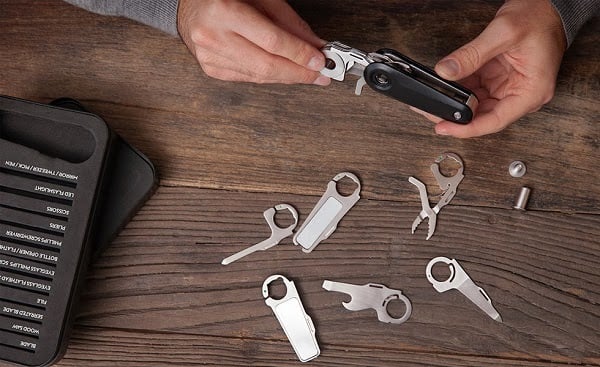 Multitools are great because they give us plenty of functional tools that can be put to use in a variety of situations. However, it goes without saying that the more tools you cram in the bigger the multitool becomes, which typically comes at the cost of weight and space. Oh, how can we solve this problem I hear you cry?
With the

Switch Modular Multitool

($90) of course. Instead of cramming several tools into one base unit, the Switch Modular Multitool places the tools in a separate holder and lets you switch them up when you want or need to. Each tool is labeled and you will find 12 in all, a blade, wood saw, bottle opener/screwdriver, pliers, scissors, LED flashlight, and a mirror/tweezer/pick/pen combo.