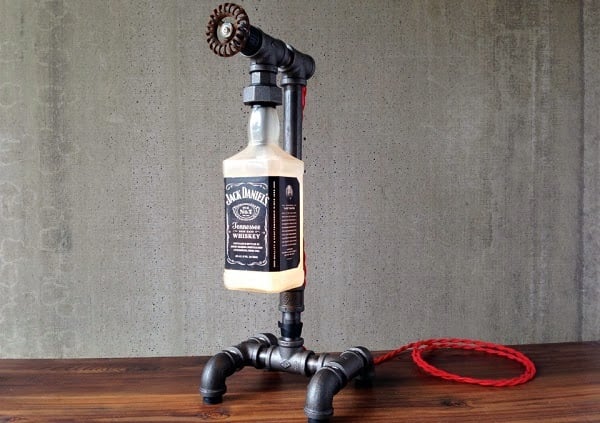 Jack Daniels paraphernalia has become fairly common, and typically it is just cheap souvenir crap that is designed to make money from the name. However, every so often something truly inspired gets made from the JD brand and this

Jack Daniels Bottle Lamp

($165) is a great example. Featuring some industrial pipe plumbing and a Jack Daniels bottle shade, the lamp looks steampunk in design and will light your room in warm hues.