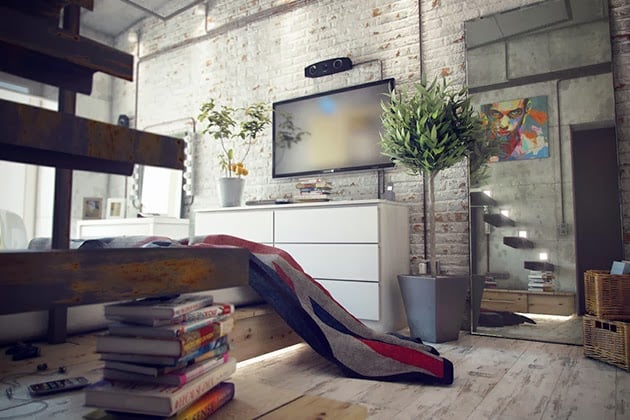 Proving that we love all types of housing here at Mens Gear and not just those sprawling mansions we show off is this

Bachelor Loft by MaximZhukov

. Showing that even those of us with small houses can have a high design concept space, the Bachelor Loft looks suitably used thanks to its industrial design. With very limited space, Zhukov had to get creative, which is why we have a small raised workstation, a sunken floor space, and a nice use of a mirror to open the space. Storage is ample but hidden and we love the brick/stone walls and ingenious use of light.