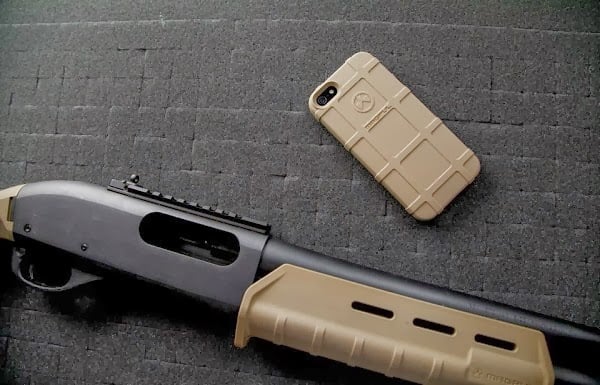 If you are heading out with your rifle in tow, you will want to keep your shiny and fragile iPhone safe. When hitting the camping trail you can add some extra protection to Apple´s iPhone with the

Magpul iPhone FieldCase

($12). Decked in a light brown military desert color, this case looks like a little square grenade, and while it is not waterproof it is plenty durable and will keep your iPhone safe from the elements.