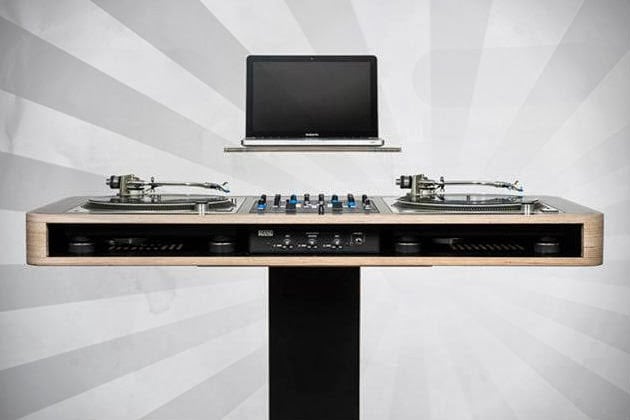 To us this is the ultimate home DJing space; although it is also worth noting that the

Hoerboard Stereo T DJ Workstations

($1,200) can easily be carried around and fits easily into the back of a car when collapsed (re-assembly takes 10 minutes). The guys at Hoerboard use a custom and exclusive multiplex material that they couple with a laminated and stain resistant surface, making the Stereo T DJ Workstation durable and light.
Sticking to the current home design trend of minimal looks, the Hoerboard Stereo T DJ Workstation keeps things simple, with ample space for all your gear.