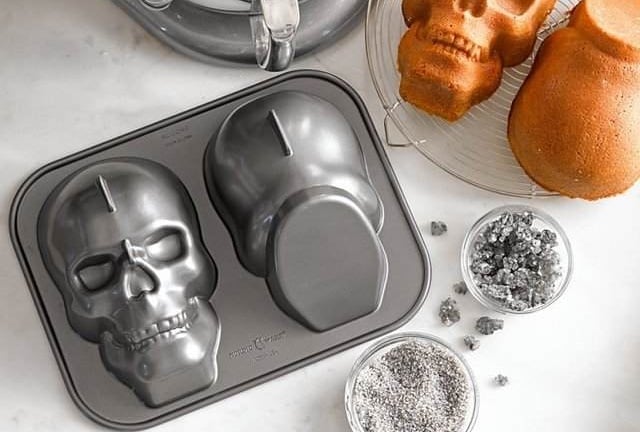 In my opinion, guys fall into two cooking categories, the first is for men who can't cook and won't cook, while there are those who love to cook and work magic in the kitchen. Either is fine by me (I fall into the former by the way); especially when we have fantastic cooking tools like the

Skull Cake Pan

($50). This cake pan is ideal for cooking dummies and even for the culinary wizards.
Of course, with Halloween fast approaching that Skull design will be perfect for making themed cakes, but we think this pan would come in handy year round when creating funny or themed cakes.