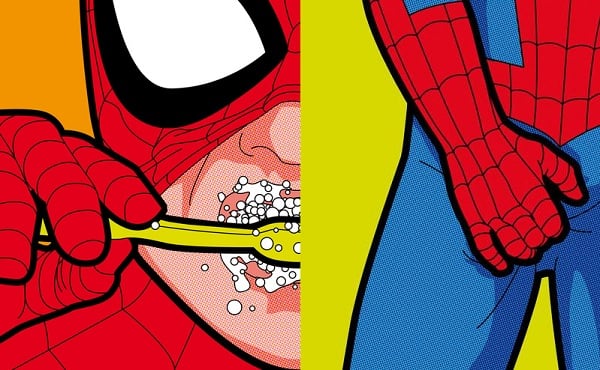 Superhero art, if that is the correct name to use, is pretty popular right now and has moved away from being mere geek chic. Artist Gregoire Guillemin has delighted us before with his excellently humorous take on some of our favourite superheroes. If you have ever wondered what Batman does when he is on the can, or what Superman gets up to when he gets home after a tough night of kicking ass then this is the print series for you.
Entitled

"The Secret Life of Superhero's,"

the series has already brought us Spider-Man eating a taco, and the Caped Crusader brushing his teeth. Now added to the collection are such images as Superman flipping the bird, Poison Ivy about to get cosy with a friend, Wonder Woman pretending a banana is something else, and Hulk about to mellow out for the night. Each light-hearted print is available for just $12, so you really can't say no.