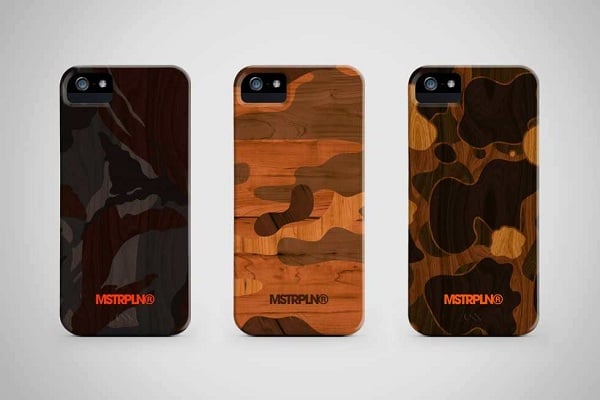 Apple's iPhone has managed to stay a standout device despite the fact that hundreds of millions have been sold. Wanting to protect their beloved smartphone, most people will buy an aftermarket protective case to fight off the scratches and bumps that inevitably happen. There are literally thousands of such cases available so standing out from the crowd is not easy.
However, being Mr Original just got a lot more simple thanks to the

MSTRPLN Woodgrain Camo iPhone Cases

($35). The cases are actually made of plastic but feature a woodgrain finish that comes in three distinct styles all inspired by famous military camouflages from around the world. The options are British DPM, Woodland, and Duck, and for thirty five bucks these are a bit of a bargain. Just makes sure you don't put your iPhone down in a bunch of leaves!