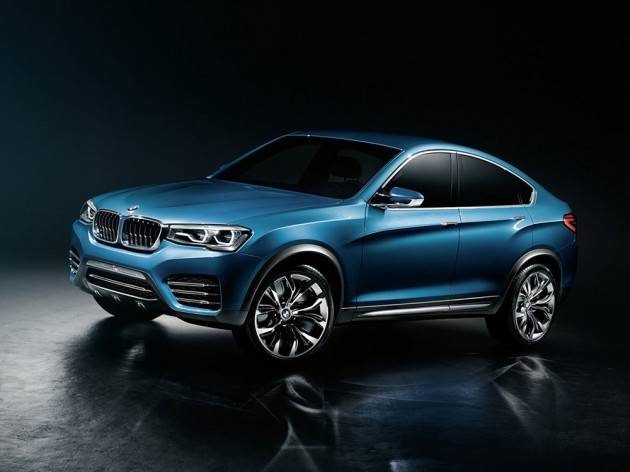 BMW has been busy recently in terms of concepts, but that has not stopped the German marquee from delivering another enticing new design idea in the form of the BMW X4 Concept. One of the great things about Beemer concepts is the fact that the company does not stray too far into the land of fantasy. The designs are modern and luxuries are cutting edge, but typically a BMW concept is as viable on the road as it is on the page, which is why so many of the brand's concepts make it into production.
The

BMW X4 Concept

is all set to debut during the upcoming Shanghai Motor Show, but thanks to the joys of the internet we can get an early peek at the car. Clearly borrowing design cues from the X6, the BMW X4 is a downsized version of that particular off-road cross. We can also see some splattering's of inspiration from both the 3 and 5 Series of cars which gives us a strong clue that this motor will find its way to market.
If it does, we will be interested to see if the 3.0 liter straight six motor pumping out 240 horsepower and 221 lb-ft of torque will also make the transition from the concept car to the real thing.