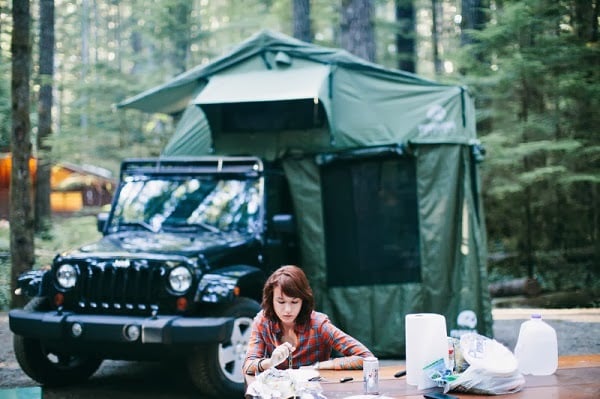 We see plenty of these kinds of outdoor shelters here at MensGear (it´s our job after all) but most tend to be fussy and hard to store. The

Rook-Top Tent by Treeline Outdoors

($1,650) is easily stored inside a rooftop box and folds out to full construction in mere minutes. Don't think that makes this flimsy, because it isn´t, instead it is made from a durable poly-cotton canvas with rigid pole framing. The canvas is completely weather-proof and boasts rip-stop technology while the two foam mattresses supplied high density foam.
You can forget about bugs getting to you as the three amply sized windows sport no-seeum mesh, and the real good news is that it can all be folded away (mattresses and all) in a matter of minutes.