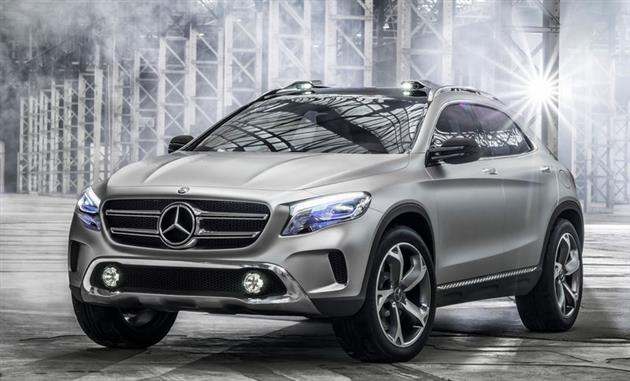 Yesterday we brought you the stunning Lamborghini Miura GT Concept and today we are back with another amazing concept, albeit with a different twist, this time from Mercedes-Benz. We have covered plenty of Merc's in recent weeks and what we tend to admire about concepts from the German brand is that, unlike the Lambo from yesterday, they typically find their way to production in one way or another.
The

Mercedes-Benz GLA Concept

is a SUV concept from the company that aims to add a sporty twist to what many may call the most boring of motoring classes. If you are picturing soccer moms when you think of SUV's then the Mercedes-Benz GLA Concept could be about to explode that stereotype. Sporting a 2.0 liter turbocharged inline four cylinder motor, the Mercedes-Benz GLA Concept has a seven speed SUV will pump out 300 horsepower and solve the needs of the modern family.