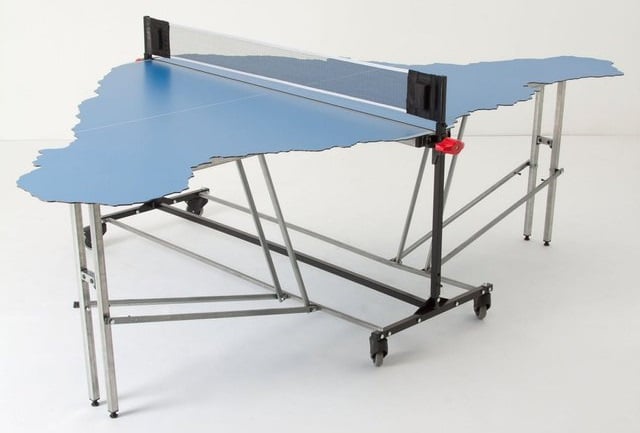 If you love ping pong but want to add a twist to your gaming then take a look at this cracker from artist

Cyprien Chabert

. OK, we are going to level with you, this ping pong table costs $12,000, so unless you are really serious about your table tennis, you will not be buying this to hit little white balls back and forth. No, the clue to this items charm is in the designer; Cyprien Chabert is an artist and this is a work of art, a center piece in a room, a unit that causes conversation.
Based on the Polynesian island of Rapa Nui, or Easter Island, this table is a unique work of art that has a level of exclusivity, and of course you can also pop it up for quick ping pong game.