New Pokemon GO updates are now available for both iOS and Android devices. The latest update brings several improvements and bug fixes. However, for some users, Niantic has brought back an improved version of the Nearby feature.
In the last update to Pokemon GO for iOS and Android, Niantic removed the steps tracking feature. Tapping on the 'Nearby' option on the game only showed a list of Pokemon nearby. There was no way of tracking them as the previous steps feature was removed.
Now though, a handful of users are seeing a new improved Nearby feature that not only lets you track the Pokemon, but also shows you where exactly you can find it. For the majority of users, this feature isn't available yet. To see the new feature in action, check out the embedded tweet below;
https://twitter.com/ummjackson/status/762860057159618561
Pokemon GO Updates
The latest update bumps the Pokemon GO iOS version to 1.3.0, whereas the Pokemon GO Android version is now 0.33.0. There are several improvements and bug fixes in this update, but many of you won't be able to try the new Nearby feature. Instead, you will now see 'Sightings', which only shows the Pokemon around you. There's no way of tracking them.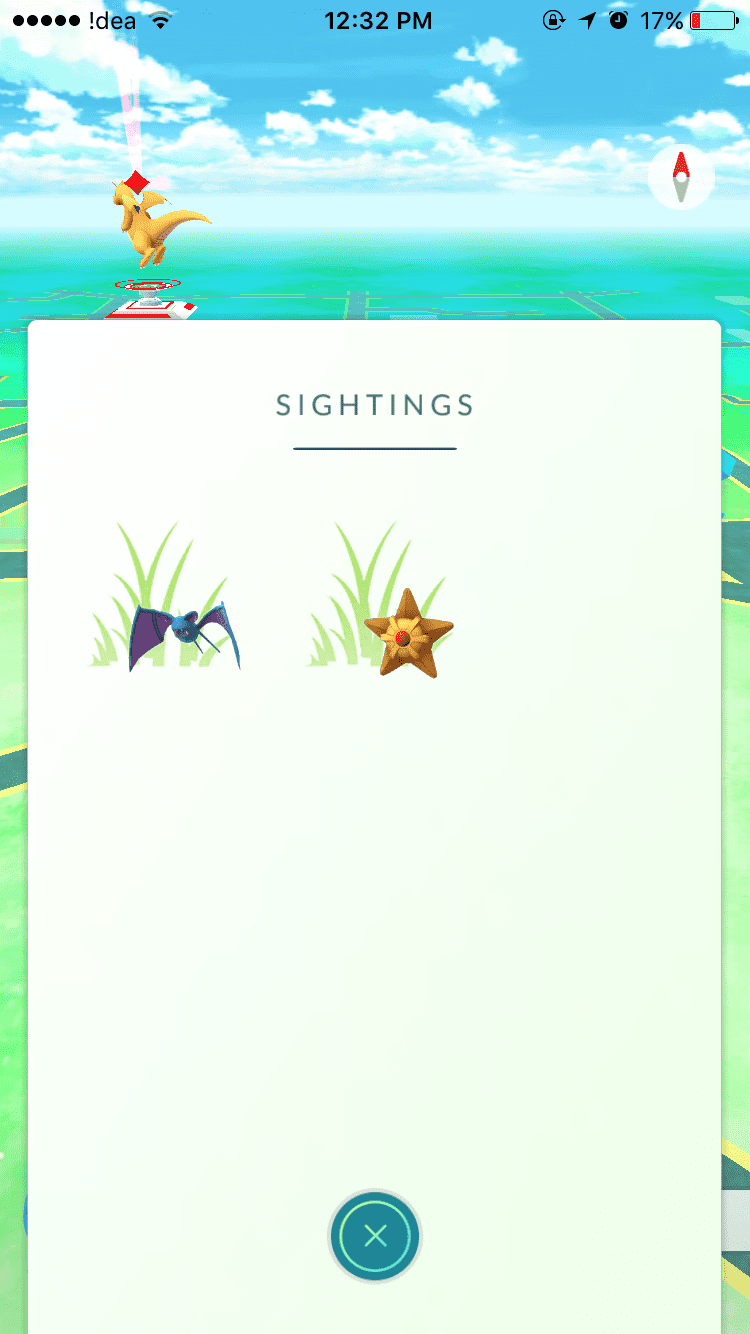 Niantic has also re-enabled the Battery Saver option on iOS devices. It was removed in the last update for unknown reasons, but its back now. In this mode, the screen goes off to save battery when you hold your phone upside down. The game continues to run though.
Full change-log
Below is the complete list of changes and improvements in the latest Pokemon GO updates. Niantic posted the entire changelog on the Facebook page;
A new popup tells Trainers not to play the game when above a certain speed. The game will continue to work after you confirm.
Curve-ball throws are more accurate in the new update.
A bug that didn't award the right XP for different throw types has now been fixed. You'll get the appropriate bonus for Nice, Great and Excellent throws.
Achievements now show the proper Medal icons.
You can now change your nickname, but you only get one shot.
The Team leaders now get new visuals.
Small changes are made to the in-game text.
Pokemon GO is now available in 15 more countries in Asia. These include; Brunei, Cambodia, Indonesia, Laos, Malaysia, Philippines, Singapore, Thailand, Vietnam, Taiwan, Papua New Guinea, Fiji, Solomon Islands, Federated States of Micronesia, and Palau. However, the game is still not released in India, China and Korea.
Check on Google Play Store
Check on App Store