Nintendo is bringing back the popular Nintendo Entertainment System, in the form of the mini NES Classic Edition, that has 30 inbuilt retro games.
This isn't really a brand new console, but more like a revival of the past icon. Nintendo has been giving us a lot of nostalgia. First they brought back the Pokemon craze with the Pokemon GO mobile game. Now, it's the NES Classic Edition!
The original NES was release during the 80's, and now, it's making a comeback. Well, sort of. a
Nintendo NES Classic Edition
The NES Classic is a smaller version of the original NES that you can plug in to your TV using an HDMI cable and start gaming. It comes bundled with 30 games and that's all you'll ever get.
The included games will feature multiple save points, so you can walk away mid way and continue playing where you left.
This console doesn't have a WiFi chip, which means that you cannot connect it to the internet. And that means you can't download any other games. It also doesn't have any storage or expansion slots. This console is for the serious Nintendo fans then.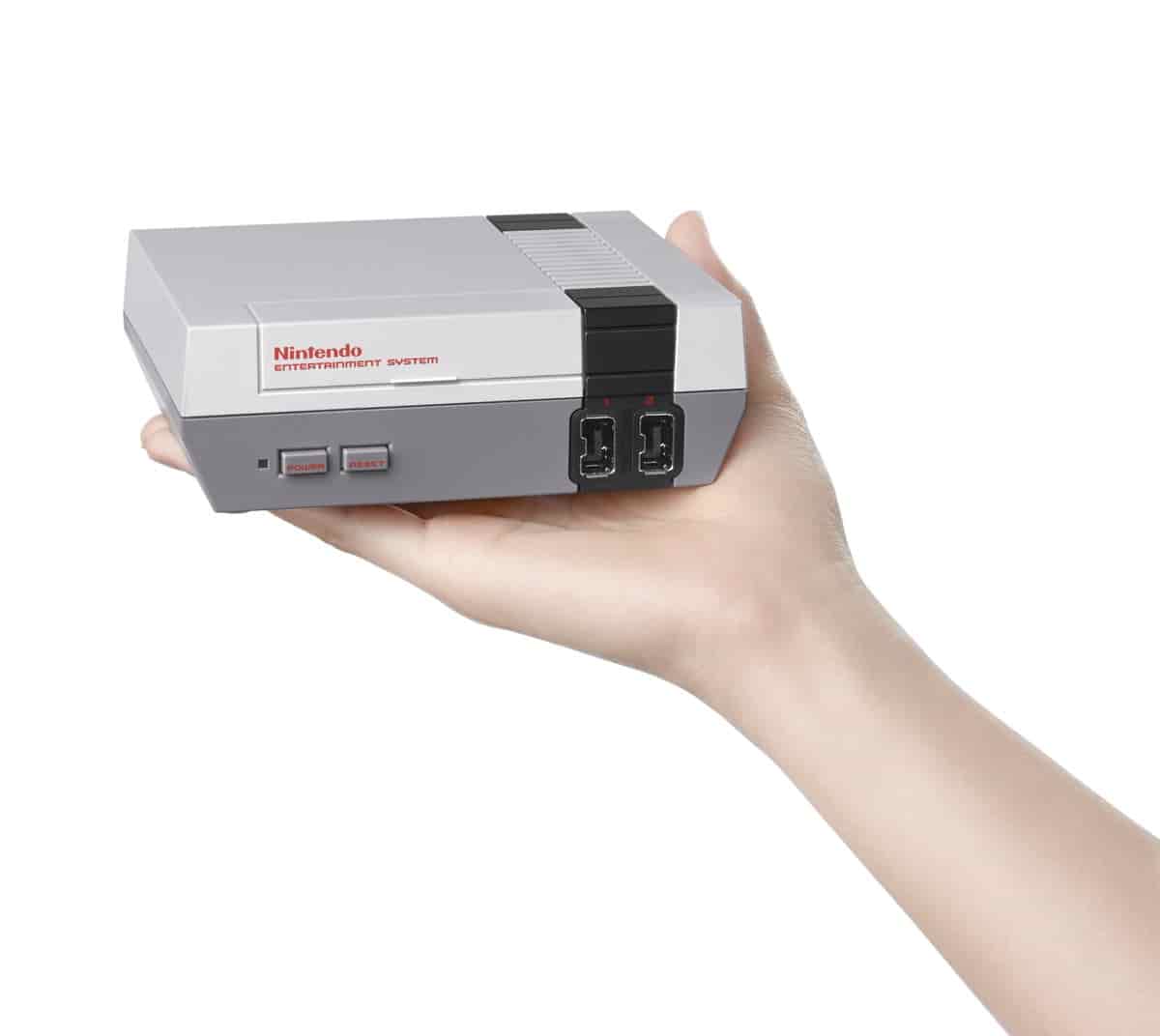 If, after playing Pokemon GO, you feel like going back in time, then this is a perfect gift for you. You get 30 games, what more do you want? Reggie Fils-Aime, Nintendo of America president stated;
We wanted to give fans of all ages the opportunity to revisit Nintendo's original system and rediscover why they fell in love with Nintendo in the first place.
The Classic Edition also comes with a controller designed after the original NES pad and some of the games support two player modes. The console will support Classic and Classic Controller Pro controllers.
The Classic controller can also be used with a WiiU or Wii.
NES Classic Edition Games:
Here's a list of the 30 included games that come pre-installed when you purchase the NES Classic Edition.
Balloon Fight
Bubble Bobble
Castlevania
Castlevania II: Simon's Quest
Donkey Kong
Donkey Kong Jr.
Double Dragon II: The Revenge
Dr. Mario
Excitebike
Final Fantasy
Galaga
Ghosts N Goblins
Gradius
Ice Climber
Kid Icarus
Kirby's Adventure
Mario Bros.
Mega Man 2
Metroid
Ninja Gaiden
Pac-Man
Punch-Out!! Featuring Mr. Dream
StarTropics
Super C
Super Mario Bros.
Super Mario Bros. 2
Super Mario Bros. 3
Tecmo Bowl
The Legend of Zelda
Zelda II: The Adventure of Link
NES Classic Edition Price and Release Date
Eager to get your hands on the Classic Edition? You'll have to wait for a few months.
Nintendo will release the NES Classic Edition on November 11 for a price of $60. Yes, this portable mini console can be yours for just $60, and you get some real good classic games.
If you want additional NES Pad controllers, then you'll have to shell out $10 for each. However, only two players per game is possible, so you're not going to need more than two controllers. Go here  to read more about the NES Classic Edition console.