Apple recently released the iOS 9.3.4 software update which killed the Pangu iOS 9.3.3 jailbreak, but an iOS 9.3.4 jailbreak is still possible.
The iOS 9.3.4 update was primarily a security update and was only meant to do one thing. To patch the exploit that Pangu used in jailbreaking iOS 9.2 – iOS 9.3.3. Turns out, the iOS 9.3.4 firmware is still jailbreak friendly. If one exploit is fixed, there are several others that hackers will find out.
And that's what happened. Popular iOS hacker, Luca Todesco, recently shared an interesting image on Twitter. He shared a picture of his jailbroken iPhone 6s that's running on iOS 9.3.4. Of course, this can be faked, but he's done it plenty of times before. This is most likely very legit.
iOS 9.3.4 Jailbreak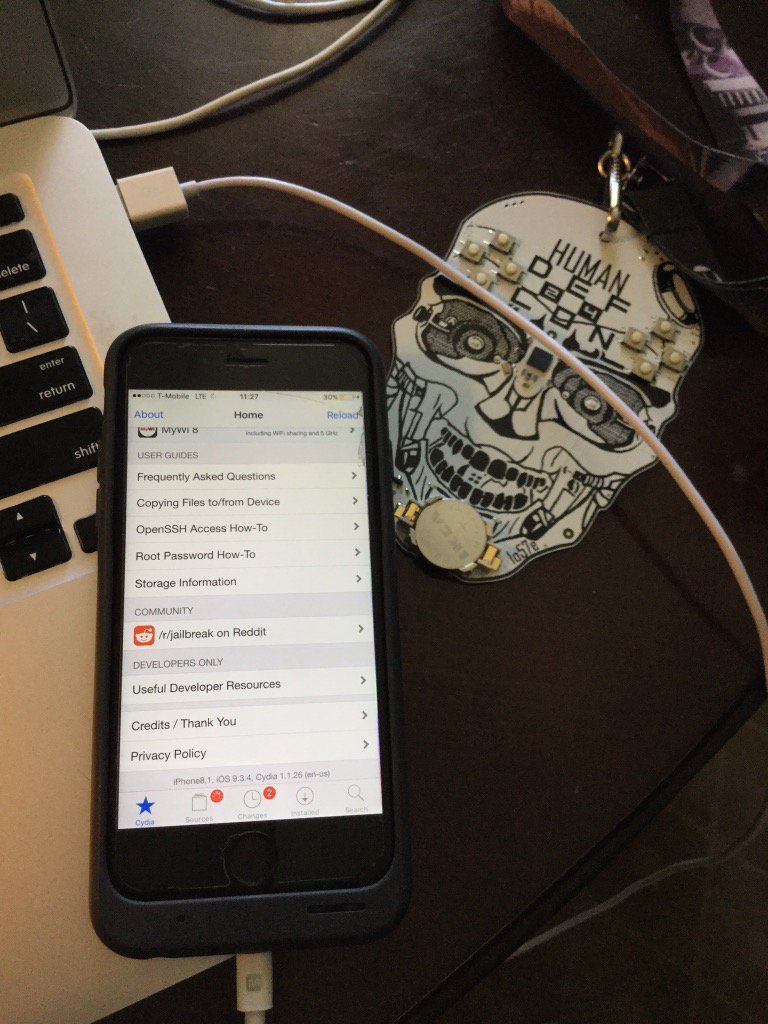 In the image above, you can clearly see that the iPhone 6s (iPhone 8,1) is running iOS 9.3.4 and is jailbroken. Cydia is running and all seems to be good. Then again, this is only an image.
The hacker is currently at a conference known as DEF CON, which is a gathering for all the best hackers and computer geniuses of the world. He was probably bored, which is why he jailbroke his iPhone 6s running iOS 9.3.4.
Now, will there ever be an iOS 9.3.4 jailbreak? We're not sure, as iOS 10 is only a month away. If there is an iOS 9.3.4 jailbreak, then it won't be coming from Mr. Todesco. He is very well known to never share his exploits and only likes to show off on social media.
That's also good though, as it reminds us that jailbreaking isn't going to stop. It doesn't matter how many software updates Apple releases, each version will have some exploit.
Pangu iOS 9.3.4 Jailbreak?
The question then arises. Will Pangu release a jailbreak for iOS 9.3.4? Once again, we do not know. The iOS 9.3.3 jailbreak was an unexpected one, and maybe Pangu has something for iOS 9.3.4 as well. Or maybe not.
It is believed that Pangu is currently busy working on an iOS 10 jailbreak, as it was demoed by the team during a conference. We'll update this article when we know more.