Facebook owned Instagram is introducing a new feature called 'Instagram Stories' which will appear on top of your feed and disappear after 24 hours. Sounds familiar? Yes, you guessed it right. It looks like Instagram is blatantly borrowing one of the biggest features of Snapchat.
Instagram Stories is pretty much like Snapchat Stories, but according to Instagram, it is a brand new feature. Stories from people you follow will appear on top of your Instagram feed. You can tap on the a friend bubble to see what they posted, a collection of photos and videos.
Just like Snapchat, you can add emojis, write and draw on pictures and then add them to your story. After 24 hours, the photos and videos (10 second long) will disappear. Once again, similar to how it happens on Snapchat. Whenever the Story is updated, a colorful ring will appear around the persons bubble.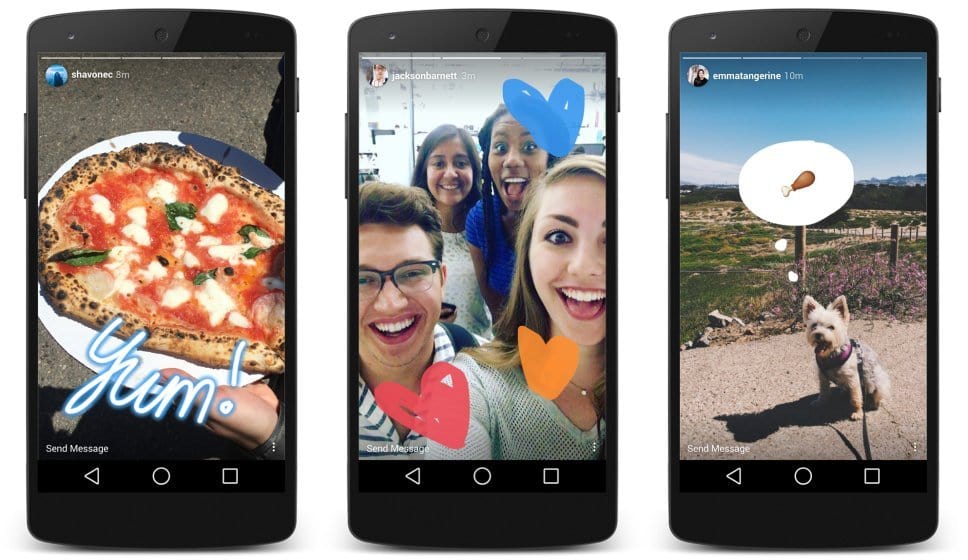 The stories are dependent on your profile piracy. If your profile is visible to everyone, then anyone can view your story. If it's private, then only those who follow you can see what you've posted. You can also hide your story from someone who follows you.
Watching a story is also similar to how it is on Snapchat. You tap on the profile picture or the bubble to view a story. Then tap on a photo or video to see the next photo, and swipe to view the next users story.
When you swipe up on your own story, you can check who has viewed your photo or video. Tapping on the left hand side of the screen will show you the previous photo/video. Finally, something that's not a Snapchat feature. There's no way to like or comment on a photo that is part of someones' story.
How to use Instagram Stories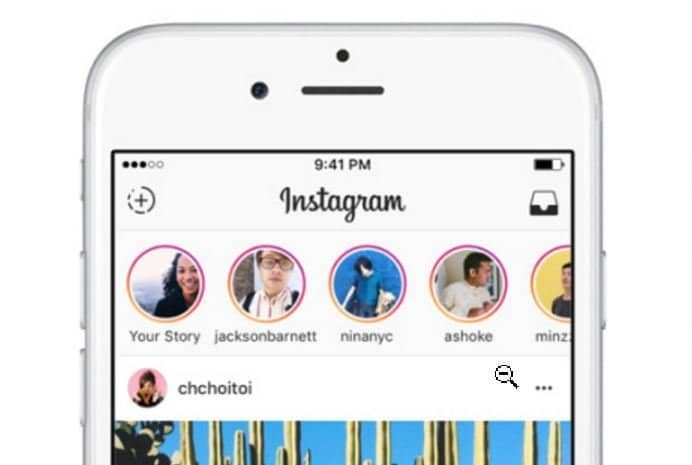 It's quite simple to add a photo or video to your story. A new '+' button is now placed on the top left corner of the feeds page. Previously, this was the button that let you search your contacts for Instagram users. You can also add stories by swiping left in the Instagram camera.
Edit the photo using the provided drawing tools such as a pen, a neon pen, and a highlighter. You can also choose between a few filters, but these aren't anything like the Instagram camera filters. Add emojis, text, and resize them with ease.
Why Stories?
Instagram has over 500 million users, and ephemeral messaging is currently a big thing. Having a new stories section will most likely keep the users more engaged and will make them come back to check for story updates. The photo sharing service has over 300 million daily users.

People usually use Instagram to post their best photos or videos, whereas Snapchat is a place to post anything. With Instagram Stories, you can now post your everyday photos and videos on Instagram as well. You don't have to worry about how many likes or comments you get. You can even share those not-so-professional-looking photos.

Basically, Instagram wants its users to share more everyday. Kevin Systrom, co-founder of Instagram, expects people to post at least 5-10 photos a day on Instagram Stories.

[vimeo id="177180549″ align="center" maxwidth="849″]

The feature is currently rolling out to both iOS and Android users globally. If you haven't received the update yet, do not worry, it'll be available soon. Read more over here.