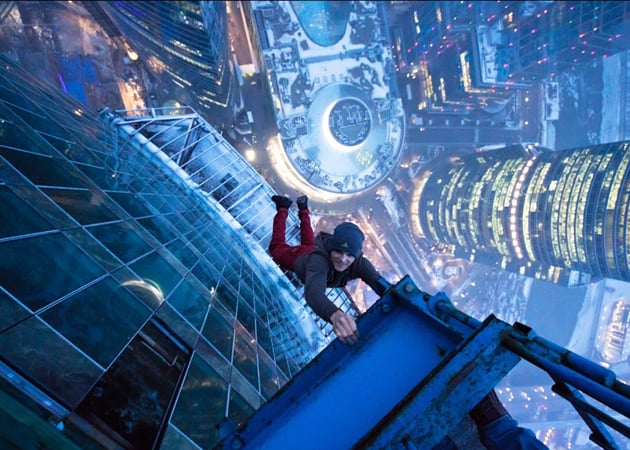 This is the hardest review I have ever written from the Mens Gear offices. I am afraid of heights so merely looking at this admittedly stunning photo collection is giving me the chills and has me squirming in my seat.


Last year we were swept up in the "Skywalking"photo trend that went viral on the web. That trend involved photos of people at the top of very high buildings or landmarks. However, Ukrainian crazy person and wannabe stuntman Mustang Wanted has taken it to the next level by not only getting up high, but by also hanging off the high locations with nothing but the strength of his grip.
Spine tingling, scary, and awe inspiring spring to mind when looking at this collection, but perhaps the most startling thing is just how well done the photos are. Beautiful lighting, clear vistas, and a freshness that makes this a collection we would love to see in a table book.